Explorer
,
/t5/indesign-discussions/cannot-open-the-jpg-pdf-files/td-p/8875493
Mar 15, 2017
Mar 15, 2017
Copy link to clipboard
Copied
I recently to try open the PDF pages, and a file with JPG extention, however InDesign cannot open & a pop up warning appear that InDesign "Adobe InDesign may not support the file format, a plugin that support the file format may be missing..." as per screen shot attached: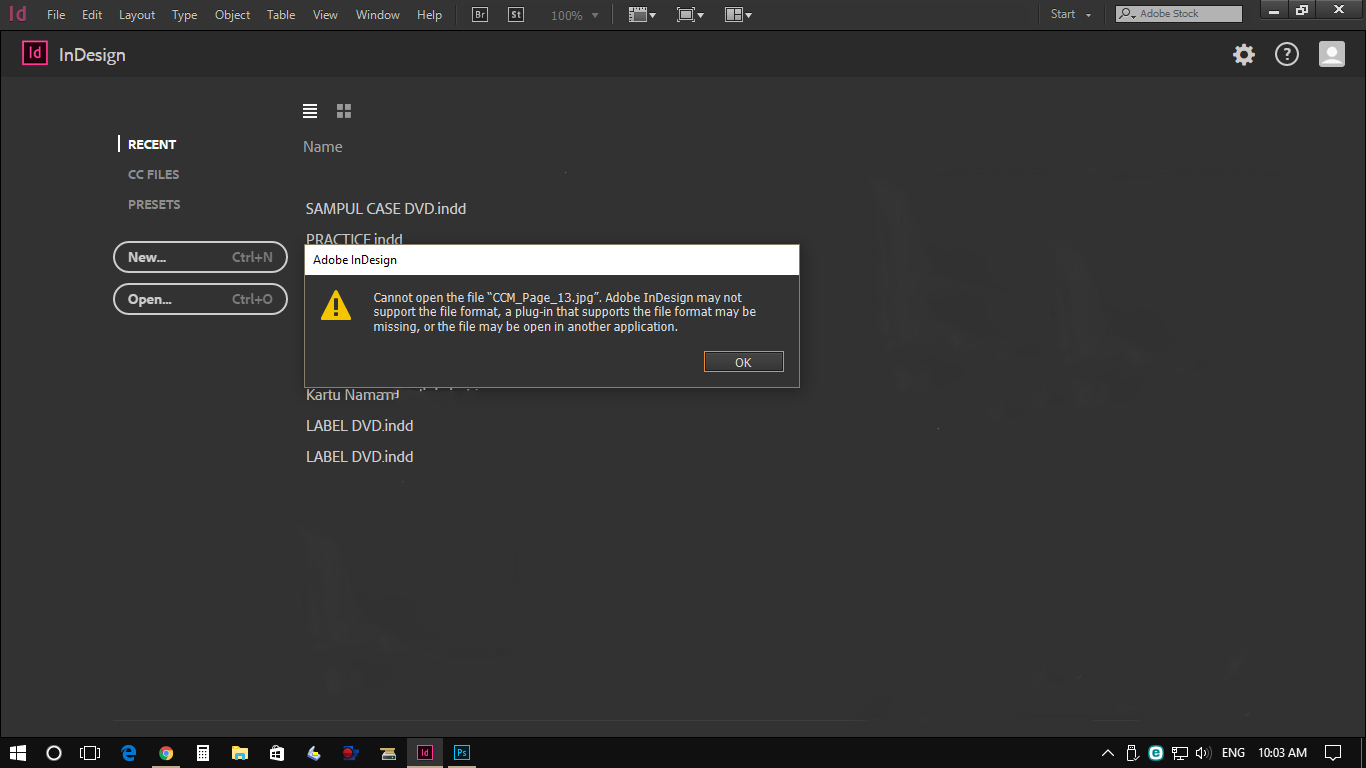 Please advise me how to resolve it.
Thanks & Regards,
Community guidelines
Be kind and respectful, give credit to the original source of content, and search for duplicates before posting.
Learn more

1 Correct answer
You can't edit PDF in InDesign directly.As say to you Paul you can use PDF2ID plugin.Here it list of some other PDF-editor software:- Adobe Acrobat Pro (native application)- Adobe Illustrator- CorelDraw- Iceni Infix- Serif PagePlus or DrawPlusAbout JPG. You can do some not-full-edit with competitor software such as QuarkXPress or PagePlus, but you can't do this with InDesign. Because in 99% users of Adobe buy InDesign with CC-subscription where Photoshop is included. I'm prefer to use only photo...
2

2 Likes
Jump to answer
7 Replies
7