New Here
,
/t5/indesign-discussions/colour-values-are-inconsistent-between-illustrator-and-indesign-cc-2019/td-p/10382949
Feb 19, 2019
Feb 19, 2019
Copy link to clipboard
Copied
Hello, I have a question regarding the inconsistent colour values between RGB across Illustrator and InDesign.
Both colour profiles under Edit > Colour Settings are exactly the same:
Settings: Europa General Purpose 3
Working Spaces
RGB: sRGB IEC61966-2.1
CMYK: Coated FROGA30 (ISO 12647-2:2004)
Colour Management Policies:
RGB: Preserve Embedded Profiles
CMYK: Preserve Numbers (ignore linked profiles)
Even though I have the same CMYK values (process, NOT SPOT) the RBG are so far off from the original values.
Any help is more than welcome.
Thank you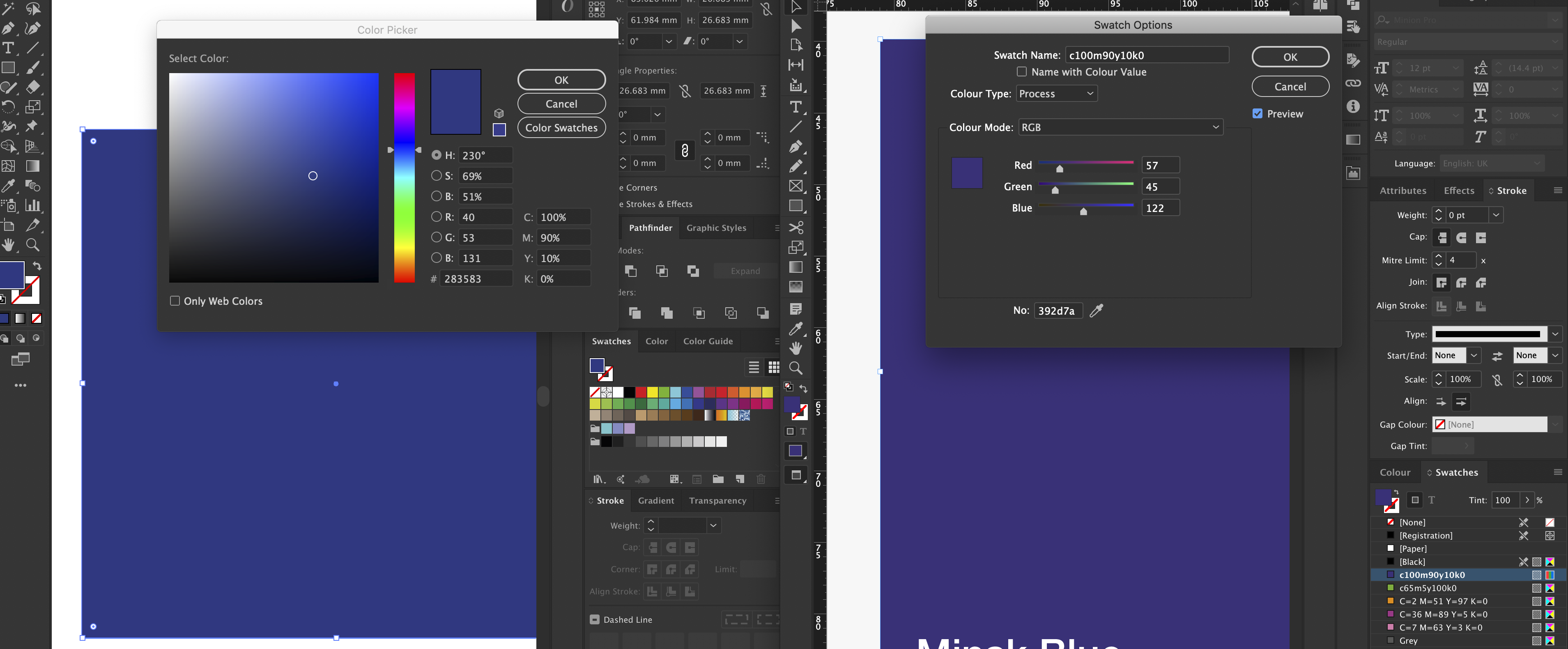 Community guidelines
Be kind and respectful, give credit to the original source of content, and search for duplicates before posting.
Learn more

1 Correct answer
The colors you are showing in your capture don't match. The InDesign Swatch is RGB 57|45|122 (even though you've named it with CMYK values, and the Illustrator color picker has CMYK 100|90|10|0 chosen.Couple of things to note: InDesign lets you mix RGB and CMYK colors on a page, while Illustrator has a single document color mode, which has to be either RGB or CMYK. Also the application's Color Settings don't necessarily color manage existing documents—a document can have assigned profiles that ...
2

2 Likes
Jump to answer
5 Replies
5