New Here
,
/t5/indesign-discussions/id-interactive-pdf-and-data-merge-conflict/td-p/10202024
Nov 16, 2018
Nov 16, 2018
Copy link to clipboard
Copied
Hey all,
We are using ID 2019 and the data merge function to create unique pdfs but are running into an odd problem. When you create then view the interactive pdf all of the frames that have data merge contents inside are clickable and attempt to redirect you to the origin path of the document (determined by the CSV from data merge). If i hover over the text/image frames from the data merge it will also show the path as well and the cursor will change to the "clickable" pointer. I have no idea what could be causing this issue. if we export the ID file as a print ready pdf there are 0 complications with the document.
Attached is a screenshot of what occurs when i click on the text/image frames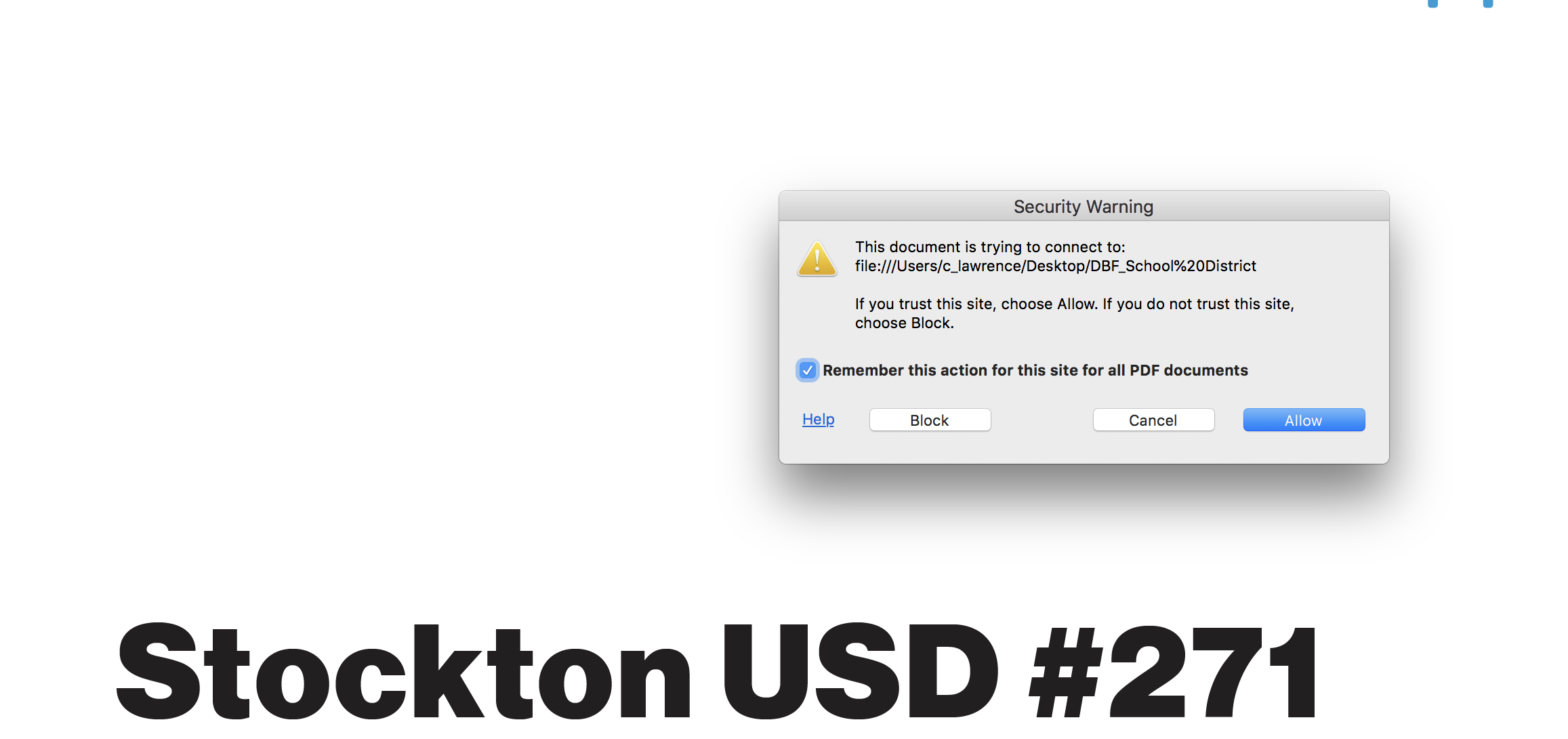 Here is what i'm running:
Mac OS High Sierra
Version 10.16.3
ID: 2019 v14.0
Adobe Acrobat Pro DC v.2019.008.20080
any help would be seriously appreciated.
Community guidelines
Be kind and respectful, give credit to the original source of content, and search for duplicates before posting.
Learn more

1 Correct answer
My suspicion is it is a "behaviour" of how data merge works. I say this because during a data merge, the merge fields that are in use can be found in the hyperlinks panel:While the data in this demo is completely fake and generated at mockaroo.com, I've redacted it for the sake of complying with forum guidelines (no doxxing)If the hyperlinks are deleted, then the field is no longer a data merge field, and the data merge panel behaves as if no data has been added to the document yet.If I undo thi...
2

2 Likes
Jump to answer
7 Replies
7