Importing Word into InDesign, problem with styles
Participant
,
/t5/indesign-discussions/importing-word-into-indesign-problem-with-styles/td-p/4017597
Mar 12, 2012
Mar 12, 2012
Copy link to clipboard
Copied
OS 10.6, CS5
Hi everyone,
Does anyone have any experience with importing styled Word docs into InDesign?
Editors style their Word documents with some basic styles (Text, References, Headline, etc.) using a Word template that I created. Designers use import options to match the Word styles to the ID styles. This worked fine in Word 2004 and InDesign CS3: Word "text" style would map on import to the InDesign "text" style, even though they had totally different attributes. Superscripts, italics, etc. would be respected as local overrides in InDesign.
Then we upgraded to CS5. Automatic mapping on import no longer seems to work: After importing text, all the styles in InDesign have local overrides assigned to them that don't make sense (hyphenation exceptions, tab settings). So I'm left with importing the Word styles, using auto-renaming so that InDesign explicitly does NOT match styles.
Then delete the Word styles one by one from the paragraph style panel, replacing with the desired ID style.
This has gone on for several months and we've now upgraded to Office 2011 but that hasn't solved the problem.
With Word 2011 docx files, the import works almost like it did in CS3, the styles almost come in cleanly: If the style in Word has NO local overrides, such as italics or superscripts, the InDesign style is correctly applied. The problem is those local overrides in Word--InDesign not only respects the italic or superscript, it also respects the font attribute. All the Word styles are Times New Roman so all superscripts in InDesign are coming in as superscript + TNR. (see screenshot)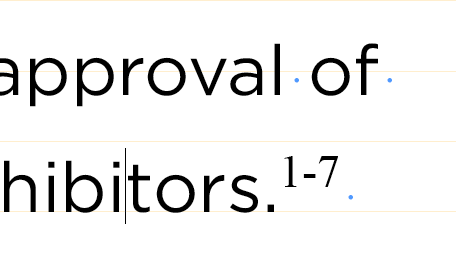 Are we left with our original work-around? Importing styles then manually deleting and replacing them?
This is frustrating because it used to be smooth and seamless and while some new features of CS5 are great, it's annoying that it's broken this fundamental function!
I've tried saving the Word files as doc or rtf instead of docx but this doesn't make a difference in this problem.
Any help or advice would be much appreciated.
Community guidelines
Be kind and respectful, give credit to the original source of content, and search for duplicates before posting.
Learn more
20 Replies
20