New Here
,
/t5/indesign-discussions/indesign-cs6-crashing-on-start-win10/td-p/9584478
Jan 04, 2018
Jan 04, 2018
Copy link to clipboard
Copied
Hi,
I have CS6 and about month ago InDesign started to crash on start on Win10 first because of some recovery file it couldn't open, then start reporting that a problem caused program to stop working correctly. Photoshop and Illustrator are working fine so I don't know what is causing the crash. Can anyone help me?
Don't know if reinstalling CS6 would help cos Win10 is reporting the problem, so there's some kind of a problem with Win10 and InDesign, and if I reinstall it do I first need to deactivate PS and Illustrator, but I can't deactivate IDD cos of crash so I don't know if that's good way to go. And if I don't deactivate IDD will I still be able to reinstall it with serial number that's not deactivated?
Regards, Ivan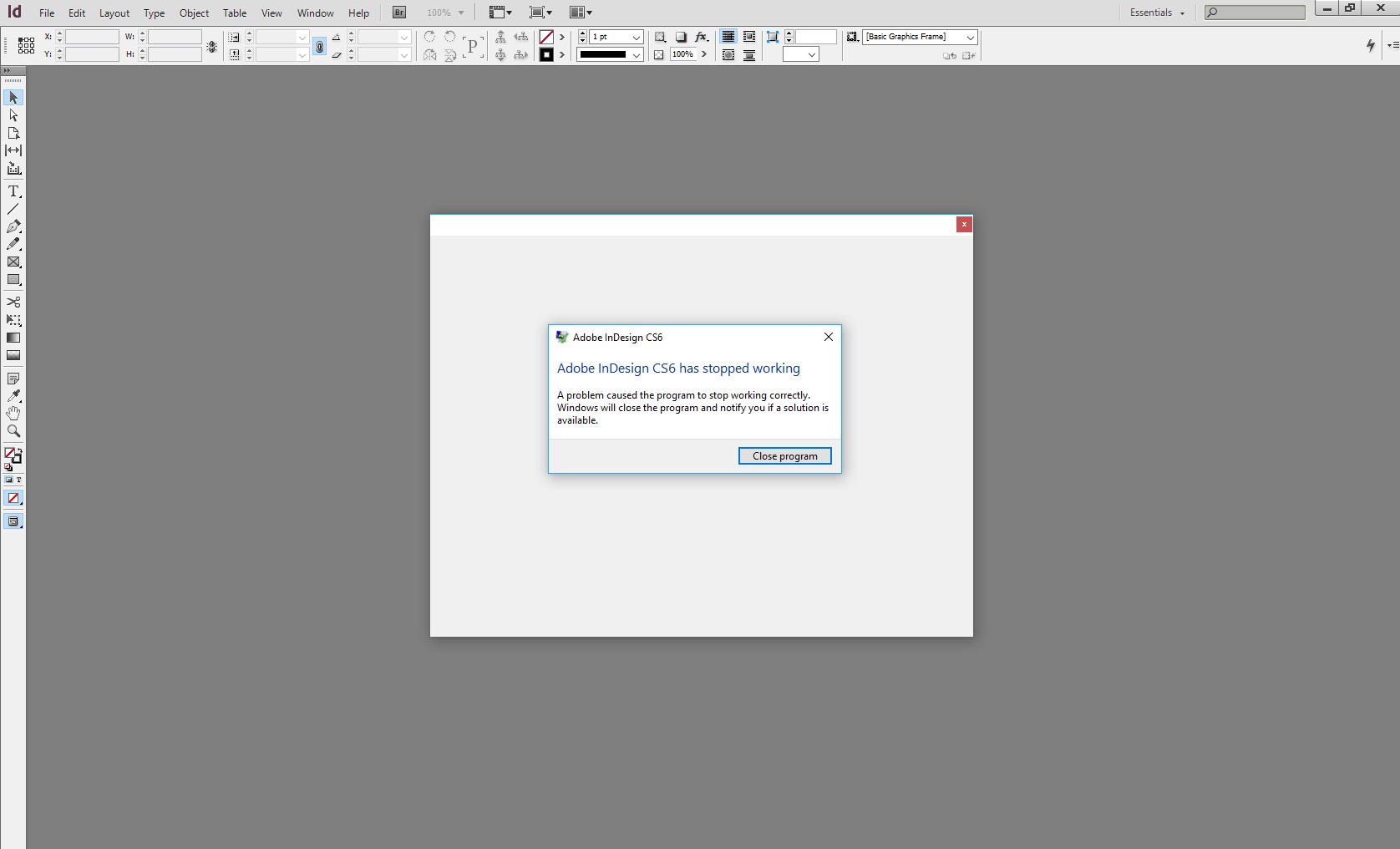 Community guidelines
Be kind and respectful, give credit to the original source of content, and search for duplicates before posting.
Learn more

1 Correct answer
CS6 is not supported under Windows 10 but you can try running it in Windows 7 compatibility mode to see if that helps.
2

2 Likes
Jump to answer
19 Replies
19