MathType Equation - Get mathml equations from MathType EPS
Participant
,
/t5/indesign-discussions/mathtype-equation-get-mathml-equations-from-mathtype-eps/td-p/10585522
Jul 25, 2019
Jul 25, 2019
Copy link to clipboard
Copied
Hi,
I want to get the MathML equation from eps image. When reading image file, getting text like as below screenshot.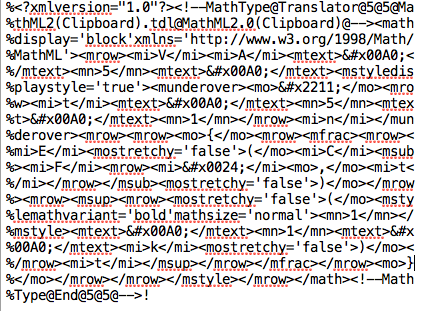 But the image has used fonts style like bold, bold-italic etc. when reading this MathML text from image that styles are missing.
How can i retaining that styles with MathML?
Community guidelines
Be kind and respectful, give credit to the original source of content, and search for duplicates before posting.
Learn more
6 Replies
6