Paste text from Word onto styled ID text, picks up wrong style
Participant
,
/t5/indesign-discussions/paste-text-from-word-onto-styled-id-text-picks-up-wrong-style/td-p/8716398
Nov 23, 2016
Nov 23, 2016
Copy link to clipboard
Copied
Sorry a little difficult to explain in a short heading. This has been driving me crazy for some time now. One example as follows: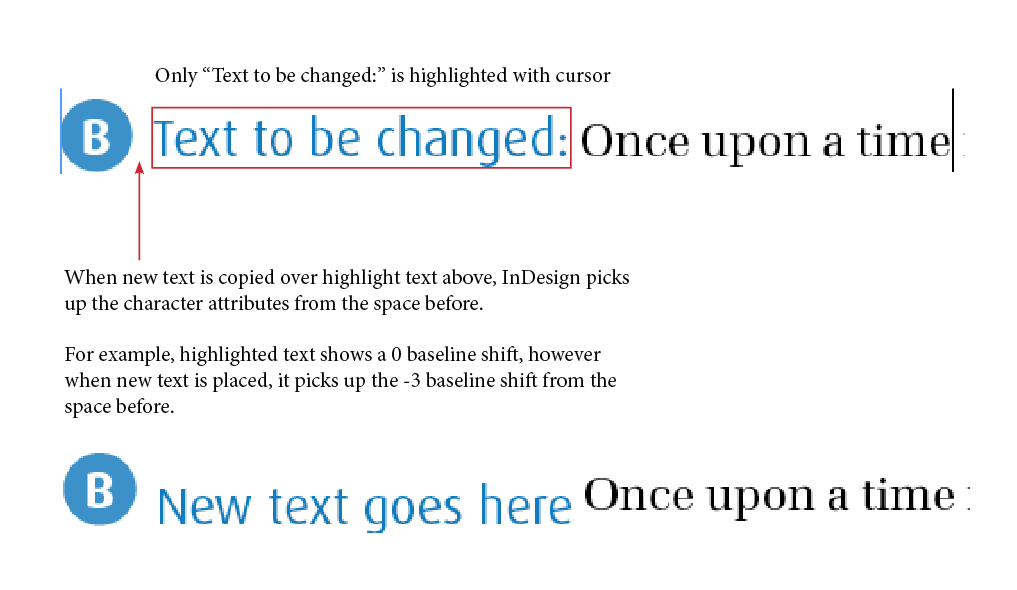 This happens so many times in so many different instances, where the attributes of the space before is applied to pasted text, or even the attributes of the line before when it's the start of a new paragraph. The new text is of course picked up from outside of InDesign (Word, pdf, Illustrator, etc).
Any help would be greatly appreciated!
Community guidelines
Be kind and respectful, give credit to the original source of content, and search for duplicates before posting.
Learn more
13 Replies
13