LR/Instagram plugin params load error while trying to publish a photo
Community Beginner
,
/t5/lightroom-classic-discussions/lr-instagram-plugin-params-load-error-while-trying-to-publish-a-photo/td-p/10005461
Aug 24, 2018
Aug 24, 2018
Copy link to clipboard
Copied
Hi, I've been getting params load error when I try to publish a photo with lr/instagram plugin. This plugin worked fine few days ago but now it doesn't. I tried removing the plugin but it doesn't work. Someone please help me fix this I'm desperate.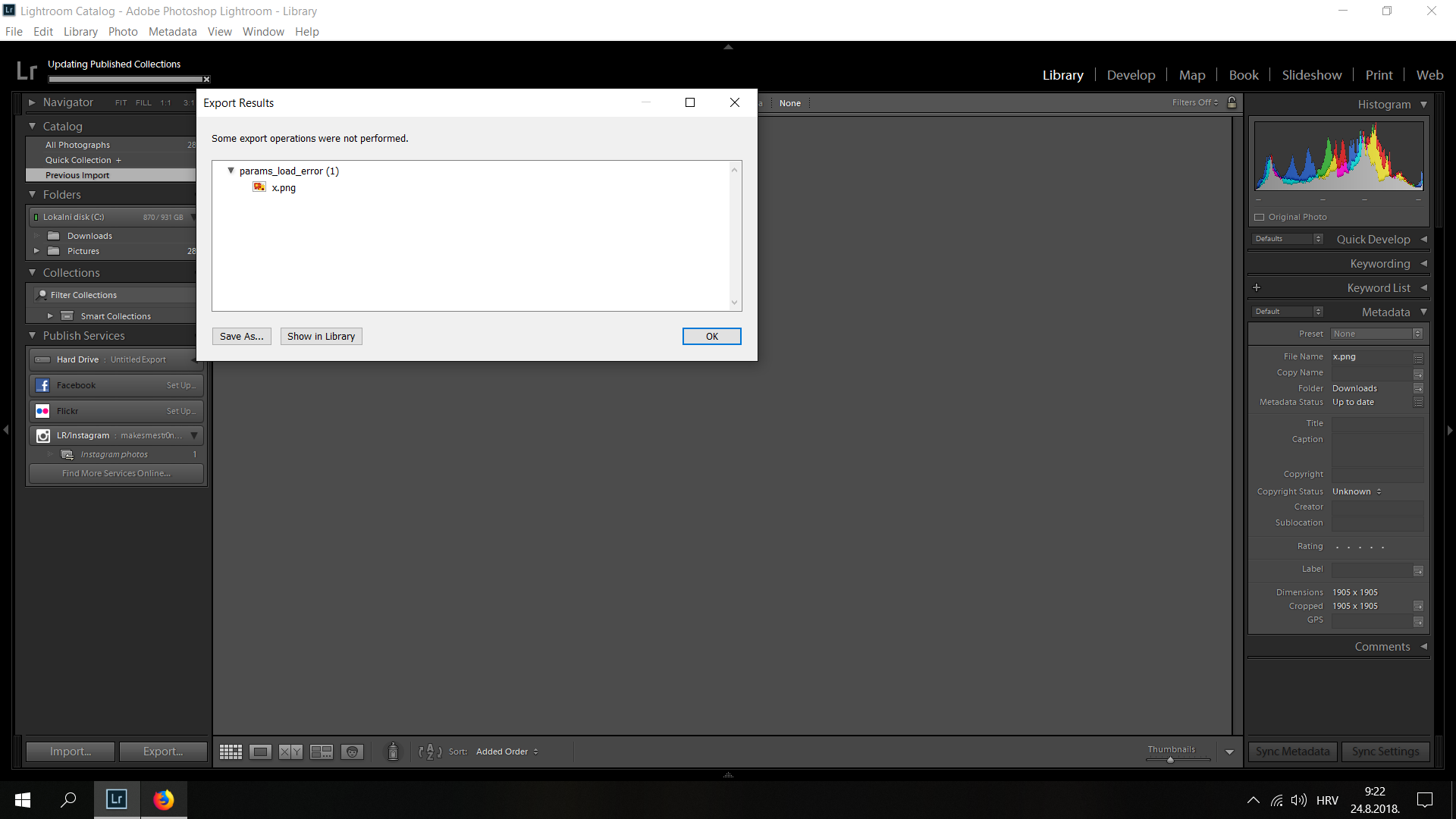 Community guidelines
Be kind and respectful, give credit to the original source of content, and search for duplicates before posting.
Learn more
24 Replies
24