Community Beginner
,
/t5/lightroom-classic-discussions/photos-change-color-saturation-after-export/td-p/10132672
Sep 06, 2018
Sep 06, 2018
Copy link to clipboard
Copied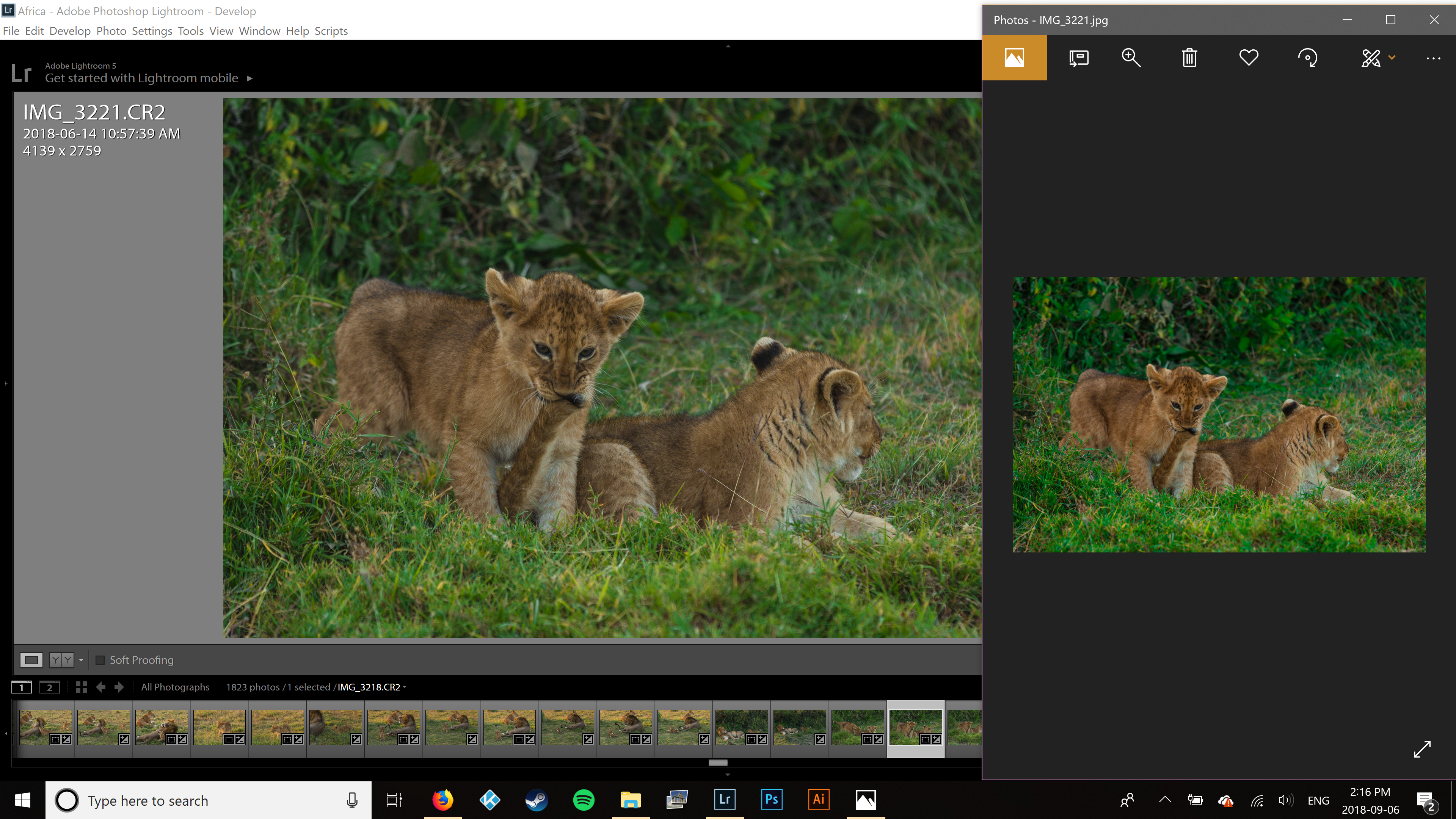 when I went to export my photos (jpeg w/ srgb) they looked fine on my laptop screen but when I go to put them on the web they become washed out and not what I originally edited. then when I go back to LR they've changed colors even though the develop sliders are the same (see example below). I thought it was maybe my monitor calibration but they look how I intended on my phone as well. I changed no export settings this time but I did however add some copyright metadata as well as delete the camera metadata. I have no idea what went wrong and i really don't want to edit all my photos again, some help would be greatly appreciated.
Community guidelines
Be kind and respectful, give credit to the original source of content, and search for duplicates before posting.
Learn more

1 Correct answer
You seem to be using Firefox, which is not color managed by default.To enable color management, open a new tab, and type about:config in the address field and press Enter.Then type gfx.color_management.mode in the search field and press Enter.Double click the line with gfx.color_management.mode and in the dialog that appears, change 2 to 1 and click OK.Now restart Firefox and see if the image displays correctly.As for other web browsers, Chrome and Opera are color managed out of the box.Internet...
1

1 Like
Jump to answer
10 Replies
10