New Here
,
/t5/lightroom-classic-discussions/printing-issues-with-lightroom/td-p/9707189
Jan 31, 2018
Jan 31, 2018
Copy link to clipboard
Copied
I'm trying to print a borderless photo from Lightroom Classic CC on an Epson P800 pinter (btw, I get the same results with a Canon Pro-100). I've set the Page Setup for 5 x 7 borderless, and the image looks correct on screen. But when printing, it always has a border, with the photo off-set, starting at the left and bottom edges and cutting off on the right and top. I also tried printing from Photoshop, with the exact same result. However, if I print via the Epson printer software, everything works fine. Also, if I print from DxO Optics Pro 11, I likewise get a correct print. Here's screen shots of the Lightroom settings. In Page Setup, I have 5 x 7 in (Borderless, Auto Expand) selected. In Print Settings, Layout Border is set to None. Paper handling shows destination paper size as 5 x 7 in (Borderless, Auto Expand). BTW, I also tried Borderless, Retain Size, which also didn't work. I'm using a 2013 15" MacBook Pro, with the latest Mac OS. An example of the correct print obtained via Epson or DxO software is attached. Also, I've attached a iPhone shot of the incorrect cropping.
As the same problem occurs with two completely different printers, the issue has something to do with Adobe, but I can't see what's wrong. So, any suggestions are appreciated.
Alani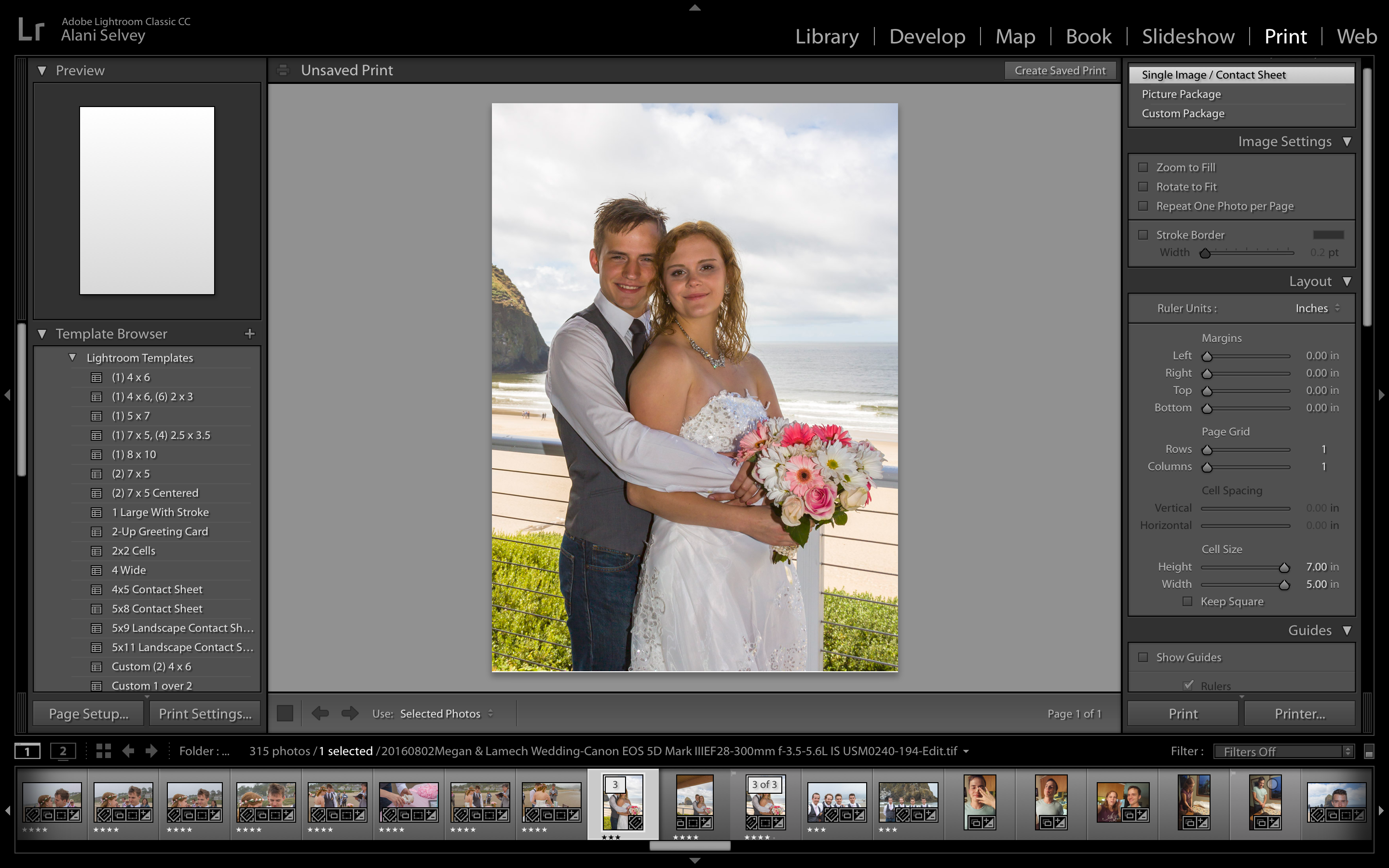 Community guidelines
Be kind and respectful, give credit to the original source of content, and search for duplicates before posting.
Learn more

1 Correct answer
I don't have the same Canon printer. However, my Canon printer driver has the option to show a preview before printing. This shows the image before printing and you can override settings.
I wonder if your driver has this too and whether it shows the correct or wrong page setup.
0

Like
Jump to answer
4 Replies
4