New Here
,
/t5/muse-discussions/any-way-to-create-a-carousel-like-in-netflix/td-p/9412862
Oct 04, 2017
Oct 04, 2017
Copy link to clipboard
Copied
I'd like to create a carousel of images like in Netflix home page. it Is possible with a tooltip composition.
But when hovering over a single item - I'd like it to become bigger.
Preferably, the whole carousel is stretched to browser's width.
Thanks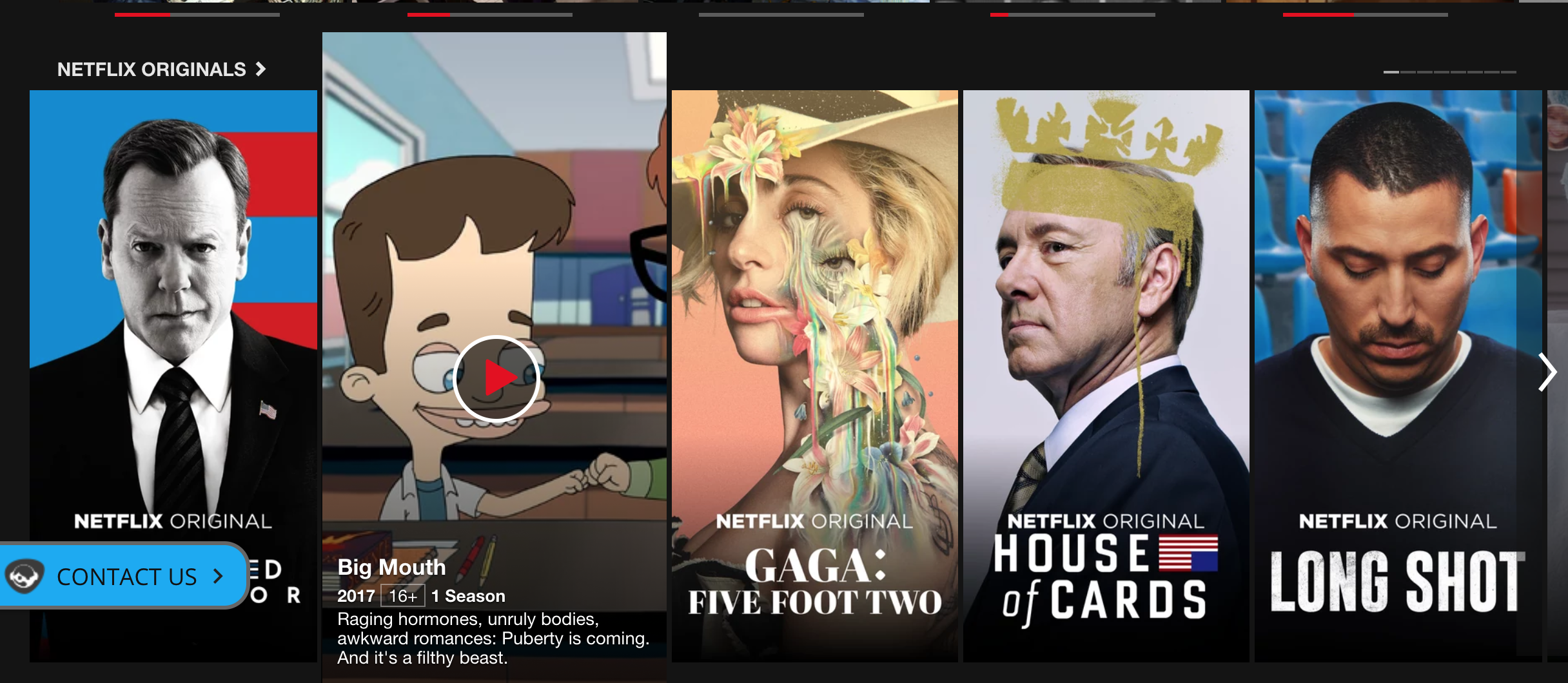 Community guidelines
Be kind and respectful, give credit to the original source of content, and search for duplicates before posting.
Learn more

1 Correct answer
0

Like
Jump to answer
1 Reply
1