Community Beginner
,
/t5/muse-discussions/footer-and-white-space-help/td-p/4398982
Aug 27, 2012
Aug 27, 2012
Copy link to clipboard
Copied
Hi there,
I am fairly new to muse, but I have tried for so long to delete the white space at the bottom of my website.
When designing, it shows about an inch of white space which I do not want at all. The image below shows this.
I'd like the mustard coloured footer to be right at the bottom of the page.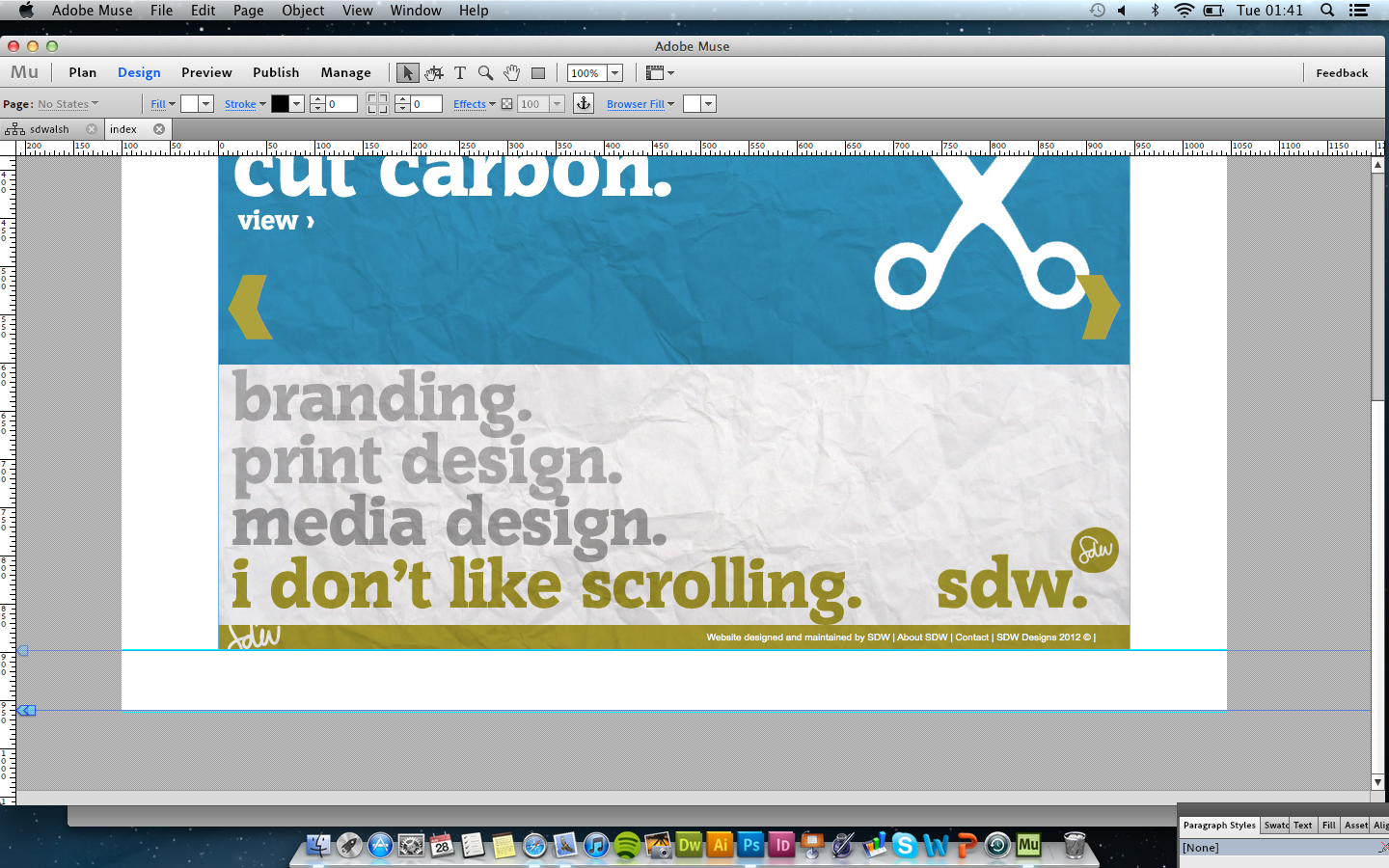 However, to make it worse, when I preview in browser, the white space increases dramatically. See Below: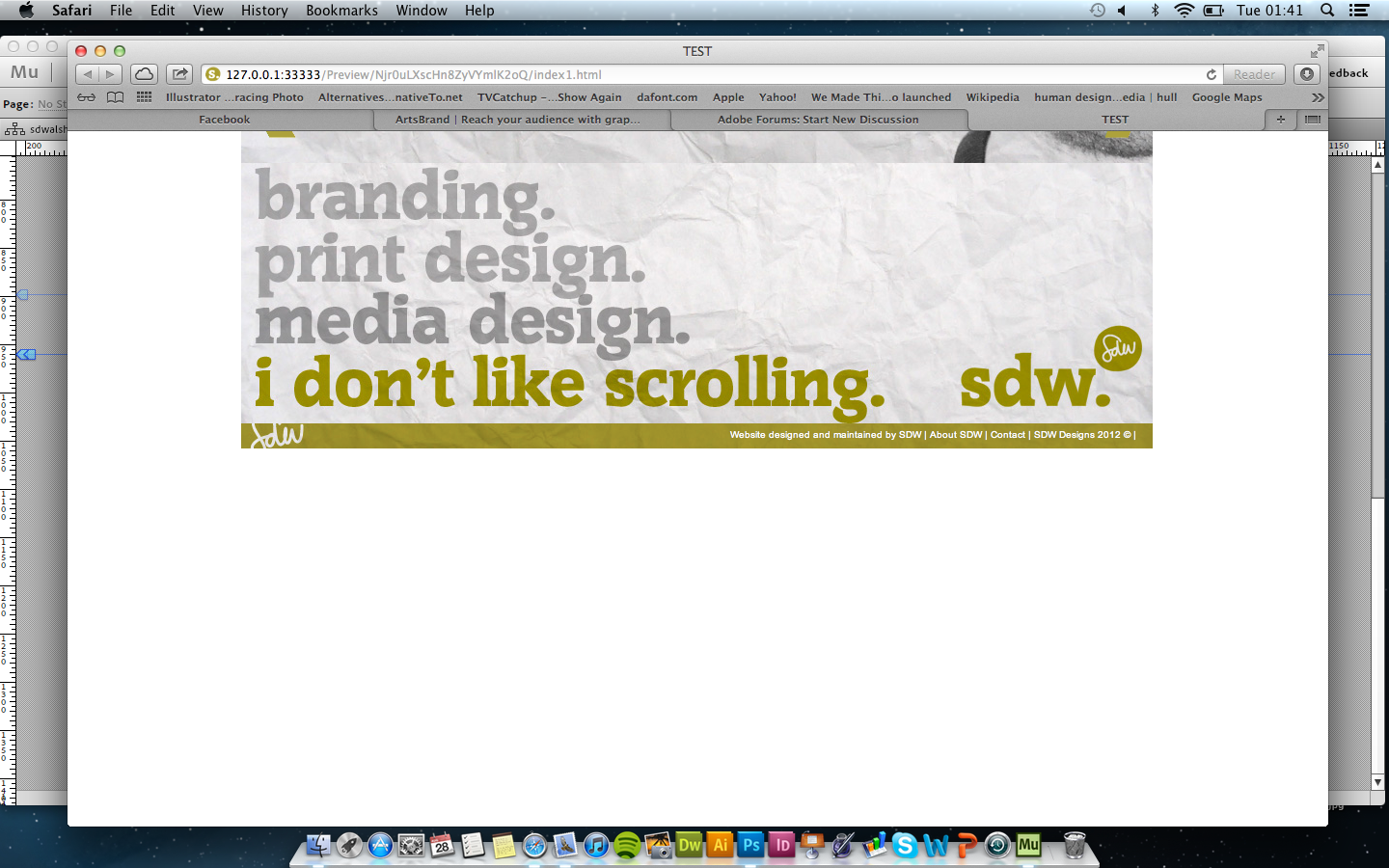 I have tried other solutions such as unlocking everything and then using the TAB key to see if anything small is affecting the length of the page, but there isn't anything. I have tried altering the page and footer setting but still unsuccessful.
Hope someone can help, thanks!
Simon
Community guidelines
Be kind and respectful, give credit to the original source of content, and search for duplicates before posting.
Learn more

1 Correct answer
Here are the settings for the master page:And for my index:Thanks again for the help,Simon
0

Like
Jump to answer
16 Replies
16