New Here
,
/t5/muse-discussions/how-to-keep-graphics-from-moving-between-breakpoints-is-this-a-pinning-problem/td-p/9200807
Jun 21, 2017
Jun 21, 2017
Copy link to clipboard
Copied
Hi all! I could use some help on my portfolio I'm designing.
This is how it looks like at a breakpoint:
This is how it looks in between breakpoints: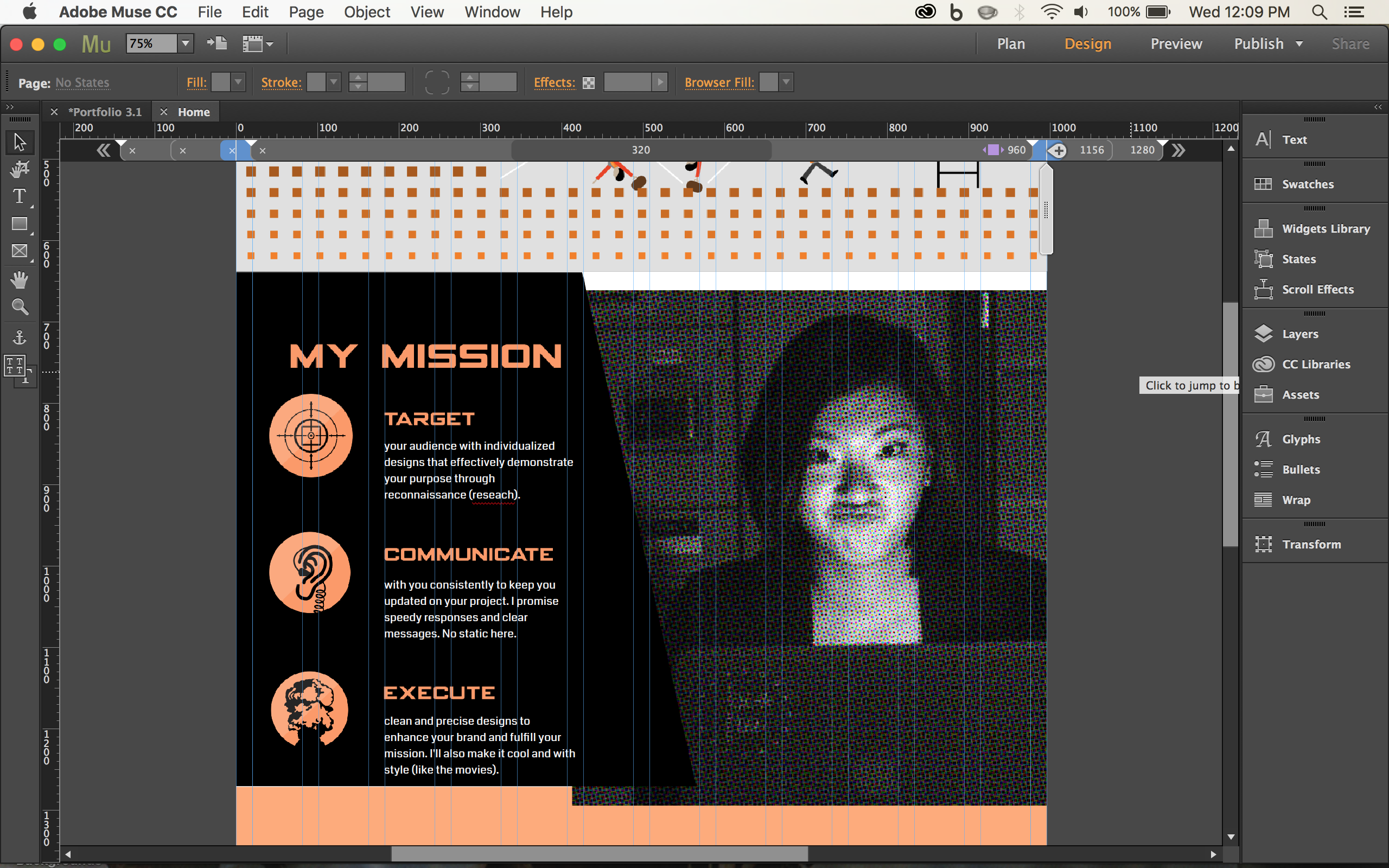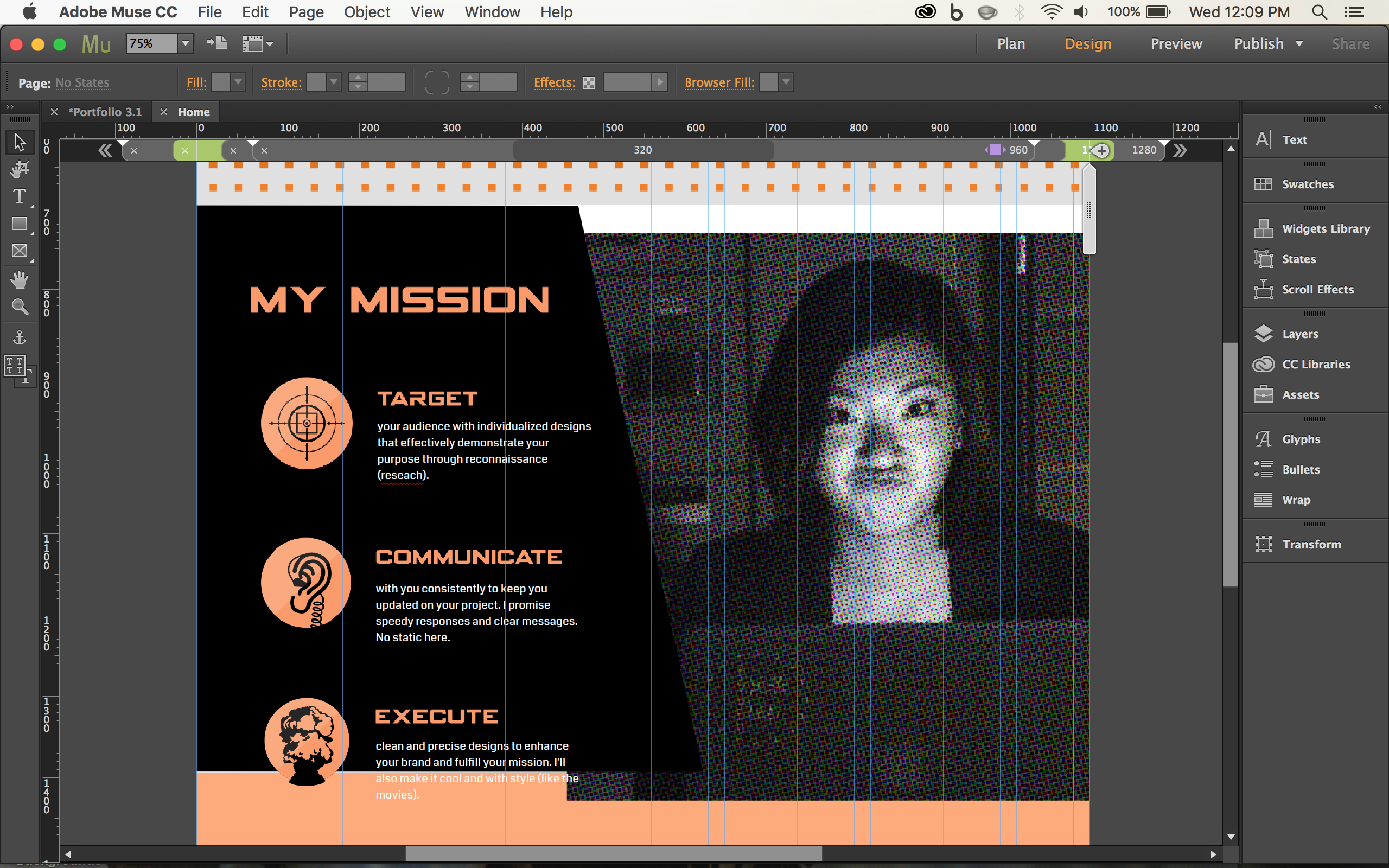 Things I've tried:
Pin everything to browser left, right, center
Pin everything to page left, right, center
Pin nothing
Various combinations of pinning the black shape and picture and not the text, vice versa, etc.
All of these resulted in various amounts of movement seen above.
Is this a pinning problem or a breakpoint problem or am I just missing something? They move mere pixels before and after the breakpoints. Same problem in the browser when I preview it as well.
Community guidelines
Be kind and respectful, give credit to the original source of content, and search for duplicates before posting.
Learn more

1 Correct answer
As I assumed above, elements are different set in their resizing. Elements are different pinned, even to browser (Head).Pinning to browser at least for mobile is not recommended.All Head elements are pinned to the top center, even the right and left elements. That´s one reason you need so many breakpoints.There is a black rectangle with no real function, set to browser width and the surrounding elements resize different ( at the bottom in your layers panel).Your elements TARGET, COMMUNICATE, EXE...
1

1 Like
Jump to answer
4 Replies
4