New Here
,
/t5/muse-discussions/i-need-help-photos-at-top-of-phone-tablet-site-have-shifted-to-the-left/td-p/9327441
Sep 11, 2017
Sep 11, 2017
Copy link to clipboard
Copied
Hi there,
This website has been live for over a year with no issues. I have just made text edits and re-uploaded, then the phone & tablet sites have modified themselves? The main photos at the top of the page have shifted left. The desktop version does not have this issue.
I have gone through the discussion boards and have tried several of the "conflict resolutions" mentioned, none have worked.
I also have been messing around with layers, resize & pin to page settings... so frustrating! nothing has helped

Thank you in advance for any suggestions!
Here is a picture of the phone version, the web address is: www.moosejaweconomicdevelopment.com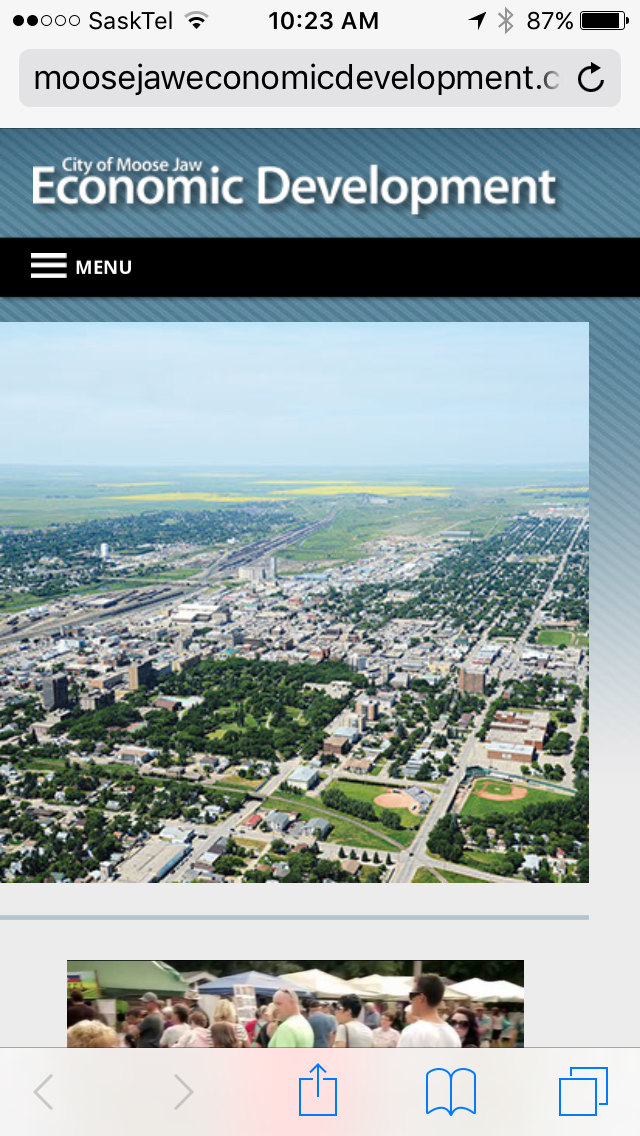 Community guidelines
Be kind and respectful, give credit to the original source of content, and search for duplicates before posting.
Learn more

1 Correct answer
If you go to your master page and place the Analytics widgets onto the page and not outside its boundaries, it seems to work.
0

Like
Jump to answer
5 Replies
5