Muse 2017 freezes on ftp upload
Community Beginner
,
/t5/muse-discussions/muse-2017-freezes-on-ftp-upload/td-p/8779627
Dec 27, 2016
Dec 27, 2016
Copy link to clipboard
Copied
The program freezes completely when I try to publish my site using ftp. This has happened since the recent Muse 2017 update. Nothing else has changed. All I did was edit some text for my site in the master footer and on a few pages. The freeze happens every time I click "Publish". Nothing has changed on my site's server. I have solid high speed internet. The program is running on my Windows 10 machine with all the latest OS updates.
Anyone have an idea of what might be happening? I really want to get my site updated!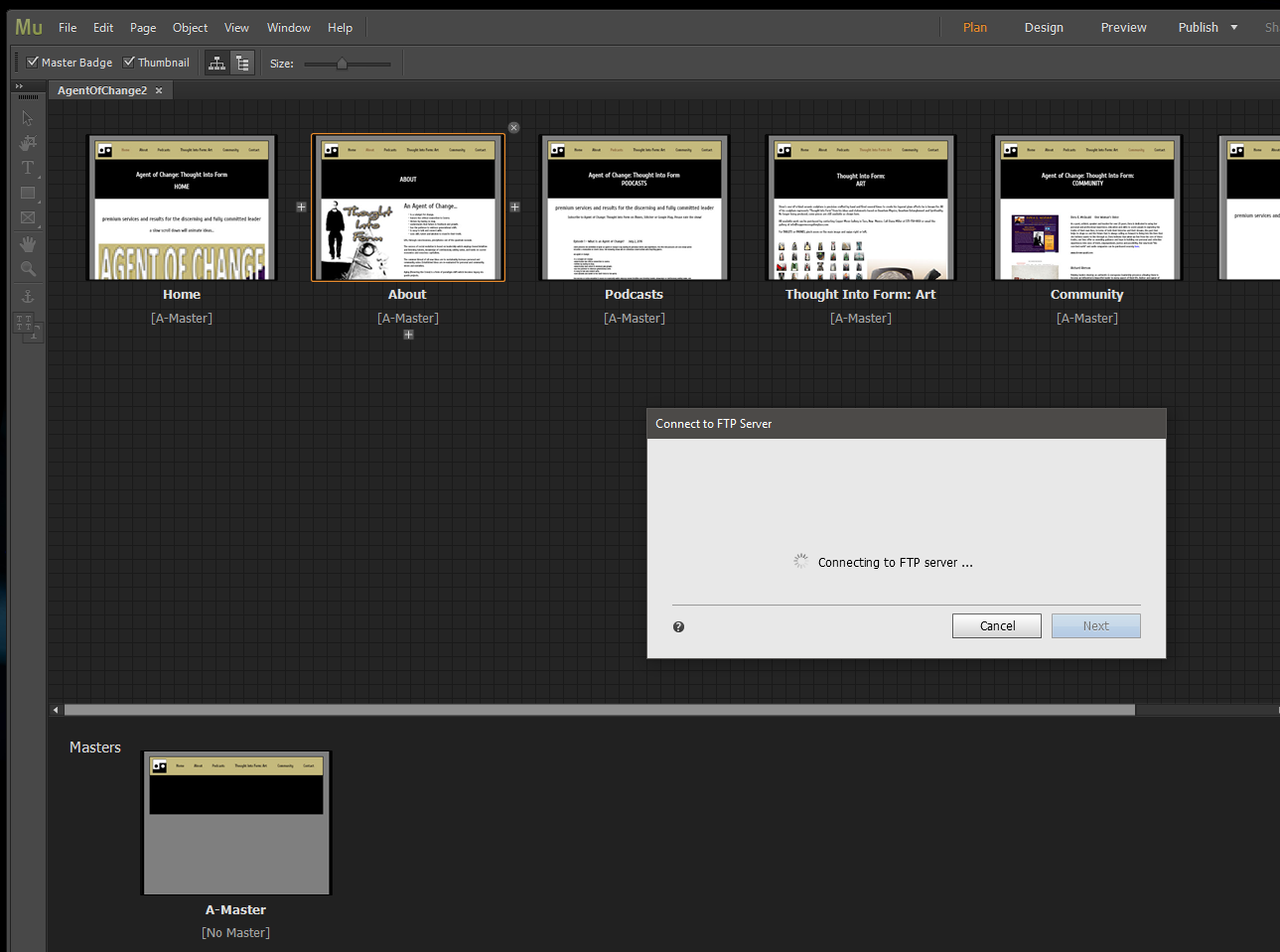 Community guidelines
Be kind and respectful, give credit to the original source of content, and search for duplicates before posting.
Learn more
9 Replies
9