I have a site that's under development that is using two SVG files at the top of the Master page to create a 'wave' like border for the titles.
Both SVG files are loaded in exactly the same way, with same settings, on the master page. The strange thing is the upper banner does not scale to page edges when stretched over 1200px wide, while the lower one does. I can not understand why this is happening.
When I view just the master page as an export, the SVG graphic does stretch across and hold at the page edges above 1200px, but when the site is fully exported, it doesn't.
Can anyone help solve this issue?
Here is the site: www.churchtowndairy.net/sandbox
I'm updating this post with some screenshots of the Muse setup.
Thanks!
Jonney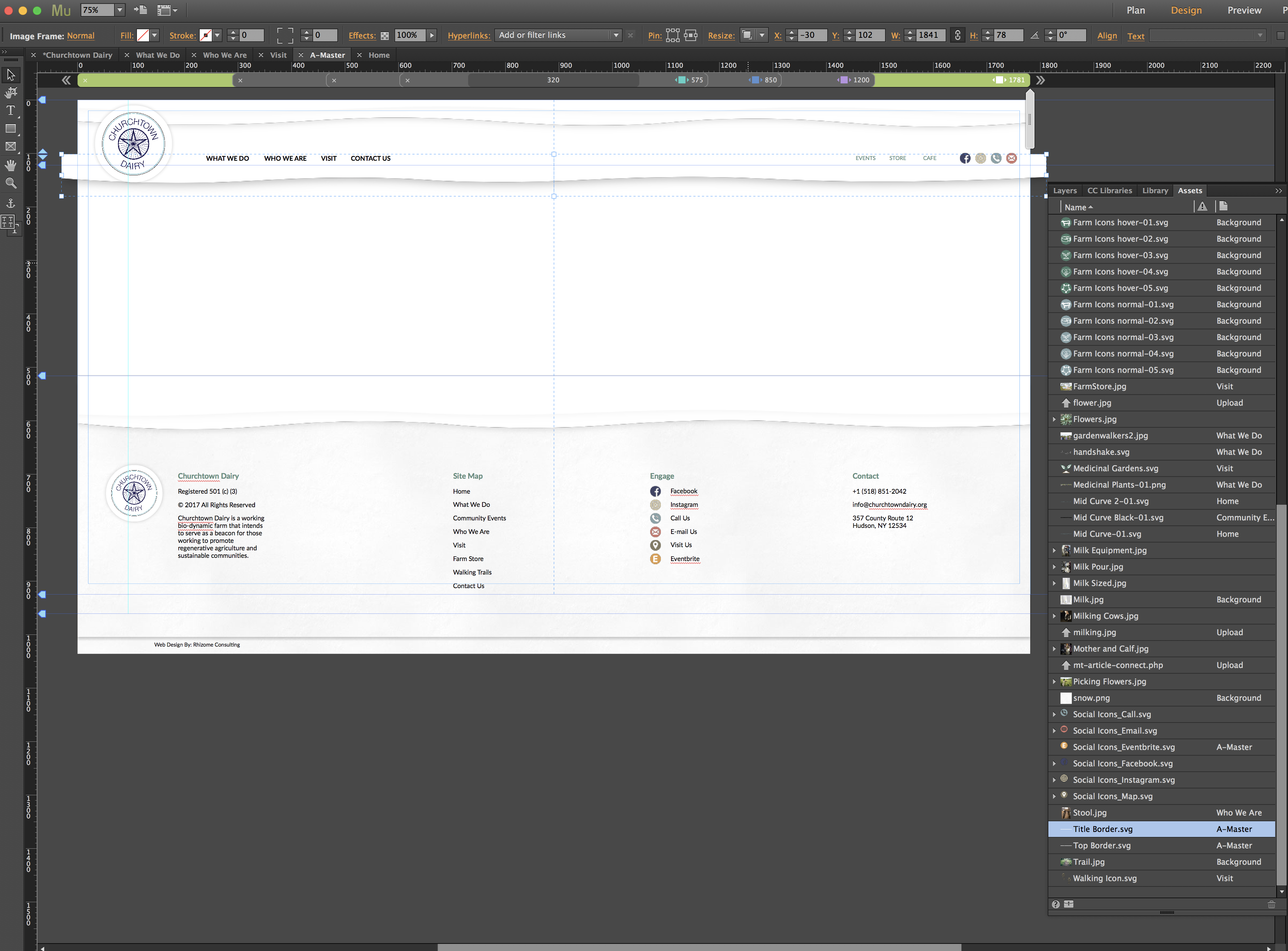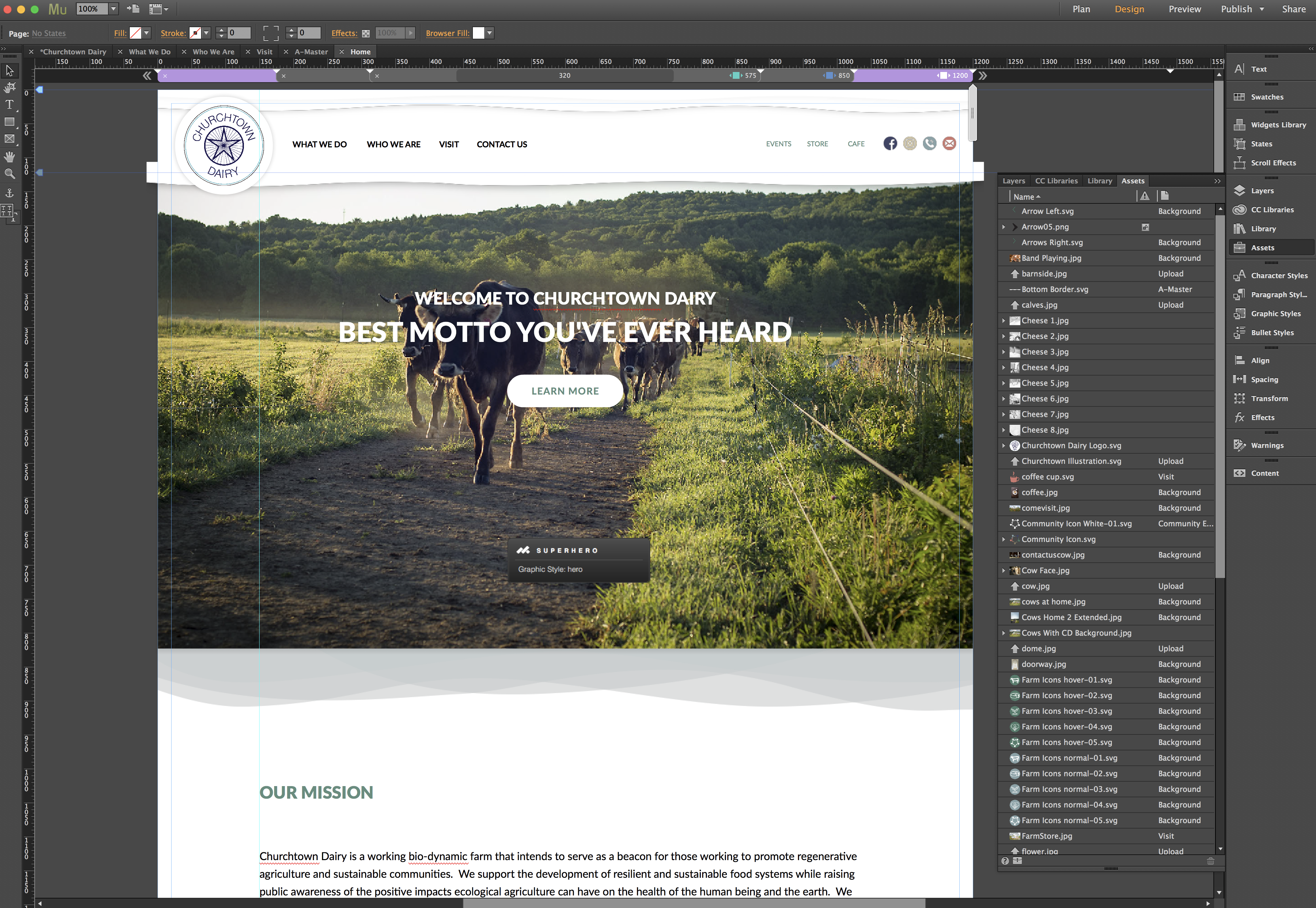 Community guidelines
Be kind and respectful, give credit to the original source of content, and search for duplicates before posting.
Learn more

1 Correct answer
Your export settings look o/k, but just for future reference, to check the viewport settings in an svg, open the svg, (in say Dw) then just below the xml decleration you will see an element named 'viewport', (about 5 lines down). This element will have both the height and width settings, which in order for an svg to be responsive must be % values, (normally both 100%).Looking at your screen shots, it may be caused by my second point, but also check that your browser cache is not the problem. Chr...
2

2 Likes
Jump to answer
6 Replies
6