Explorer
,
/t5/photoshop-ecosystem-discussions/camera-raw-makes-image-darker-after-importing/td-p/9487861
Dec 09, 2017
Dec 09, 2017
Copy link to clipboard
Copied
Hello,
I have this problem. When I'm importing NEF files to Photoshop or Lightroom the photo appears darker in comparison to Windows photo viewer or Irfanview.
On my D500 photo is much lighter as well.
Anyone know why it happens? How to fix it?
Photo comparison below.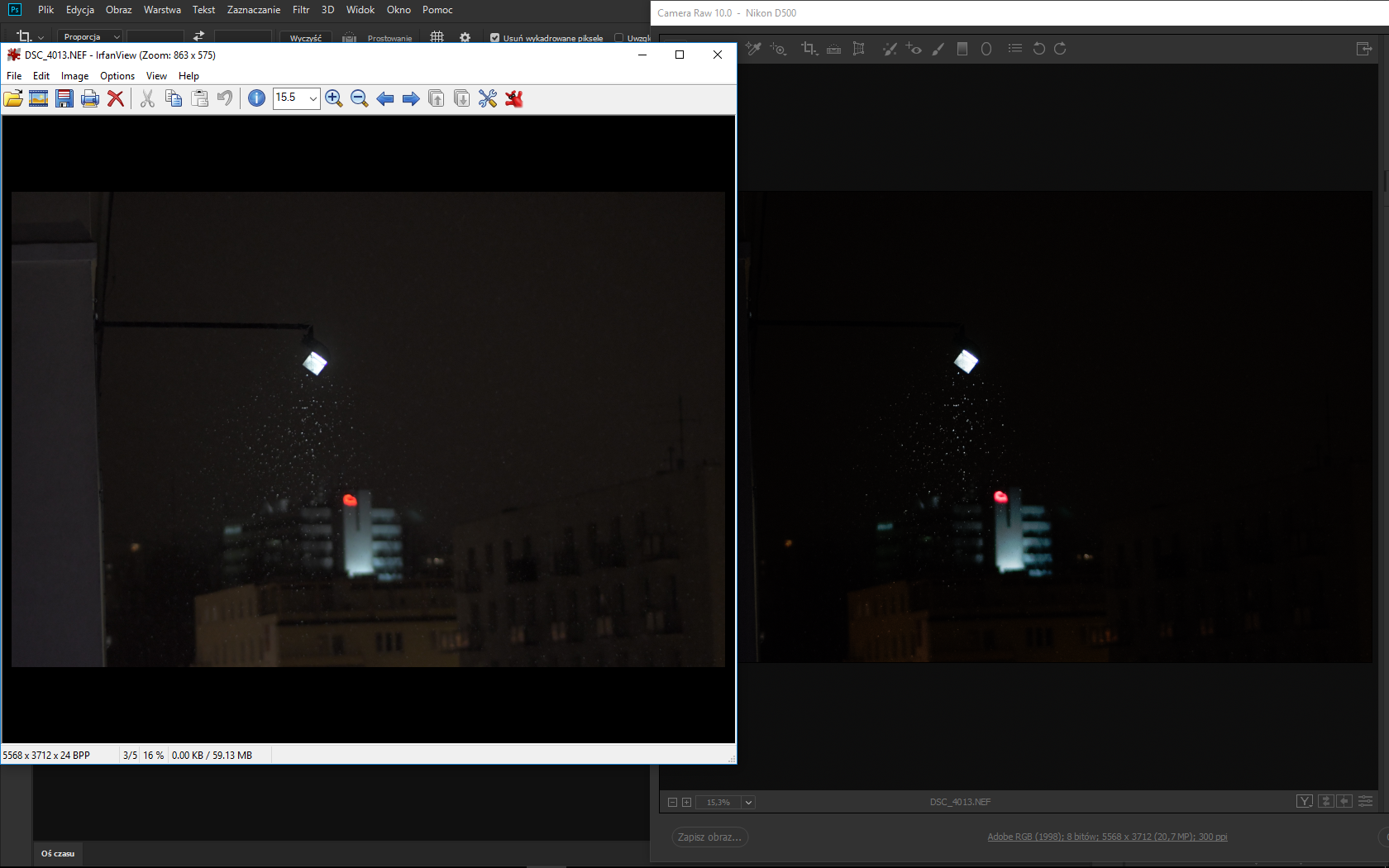 Hope for your support!
Community guidelines
Be kind and respectful, give credit to the original source of content, and search for duplicates before posting.
Learn more

1 Correct answer
One possible cause is that you have set the camera to use Active D-lighting, which will lift the shadows and lower the highlights.
As explained by D Fosse​, these proprietary settings are ignored by Camera Raw, and you can achieve the same effect using the Shadows and Highlights sliders.
See also this thread: Photo change after import
Irfanview is in fact color managed, but it has to be enabled under Options > Properties/Settings.
The Windows Photo Viewer is as far as I know color managed on Windows
...
0

Like
Jump to answer
7 Replies
7