New Here
,
/t5/photoshop-ecosystem-discussions/merge-adjustment-layers/td-p/9842482
Apr 30, 2018
Apr 30, 2018
Copy link to clipboard
Copied
Hi all,
I'm having a lot of trouble with photoshop. I'm working on a file with a couple of drawings placed in them, but I have layered and masked each of them to only show certain parts of the whole. Each of these layers have between 1 and 4 adjustment layers as well. When I go to merge all of the layers, I lose a lot of contrast and my adjustment layer masks change and I get a very different document. When I try to merge adjustment layers with their drawing layer, even, they change and my drawing changes. It was not a problem until I had to duplicate my image on top of itself multiple times, and now there are too many layers to keep track of. I would like to be able to flatten it all down to one layer so that I can directly edit that at this point.
This is the edited drawing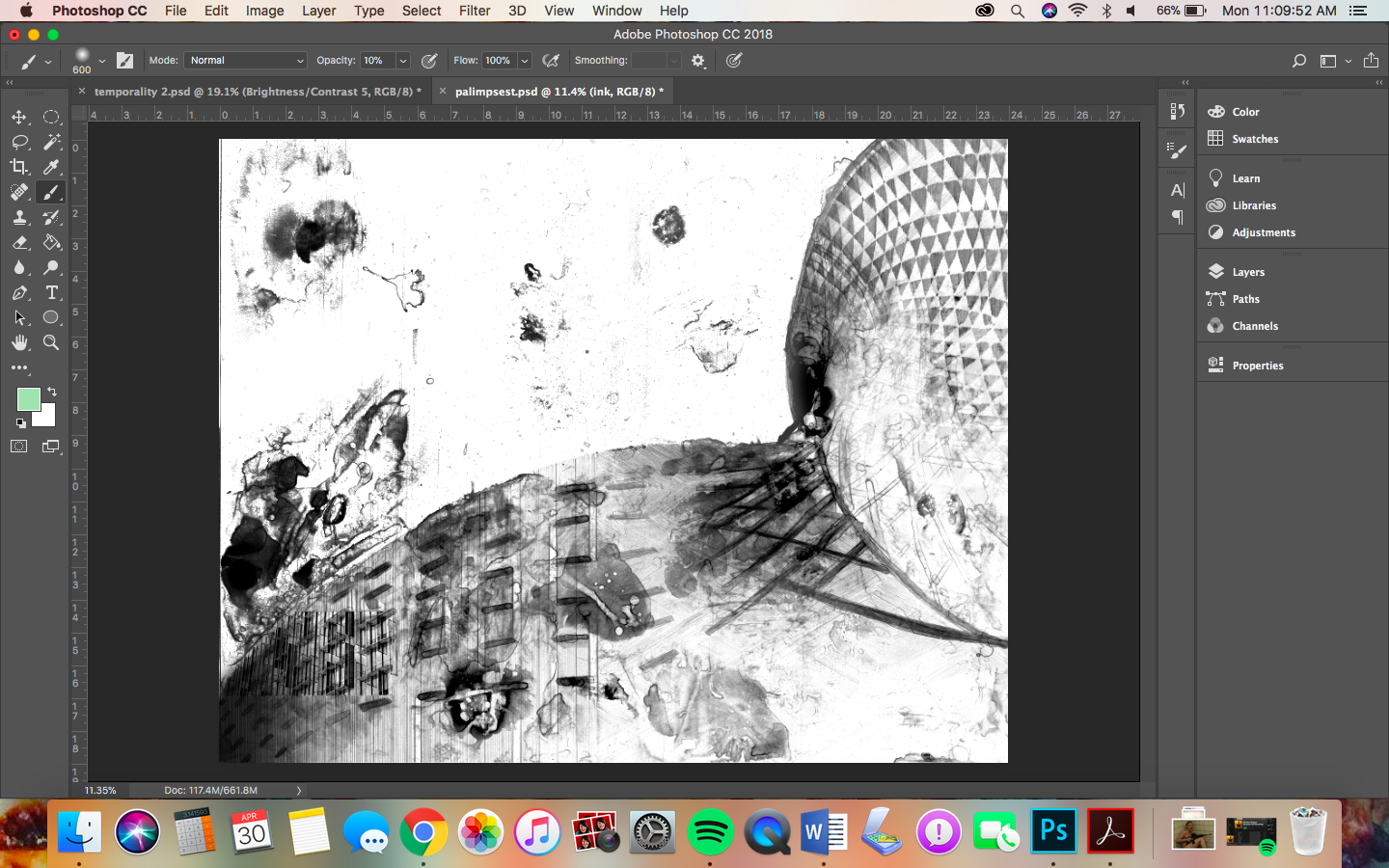 This is the drawing once I try to flatten it all at once. This is the same as when I attempt to merge each individual layer down.
I lose a lot of detail and quality to the drawing, but I would like to make the file smaller, and I would like to be able to have it as a PDF or JPEG so that I can easily print the image. It also will make the next part of my assignment easier to be able to have one layer that I can directly edit instead of worrying about which layer I'm on. If anyone knows how to fix this, I would greatly appreciate it. I have been researching this issue for a couple of weeks now and none of the answers I am finding online are solving my issue, and none of the tech people at my college can solve the issue. Thank you.
Community guidelines
Be kind and respectful, give credit to the original source of content, and search for duplicates before posting.
Learn more
6 Replies
6