Community Beginner
,
/t5/photoshop-ecosystem-discussions/my-image-canvas-has-tilted/td-p/9486241
Nov 12, 2017
Nov 12, 2017
Copy link to clipboard
Copied
A rather odd problem arose yesterday. I was trying to add a Motion Blur filter to an image. (Photoshop CC2018 - MacBook Pro Retina, 13-inch, Late 2013 Sierra 10.12.6 16G1036) Suddenly the image tilted about 30degs to the right. Nothing I could do would change this. There was no action in the History to undo. Even stranger, when I tried to straighten it even the Guides come down at that angle.
Any ideas?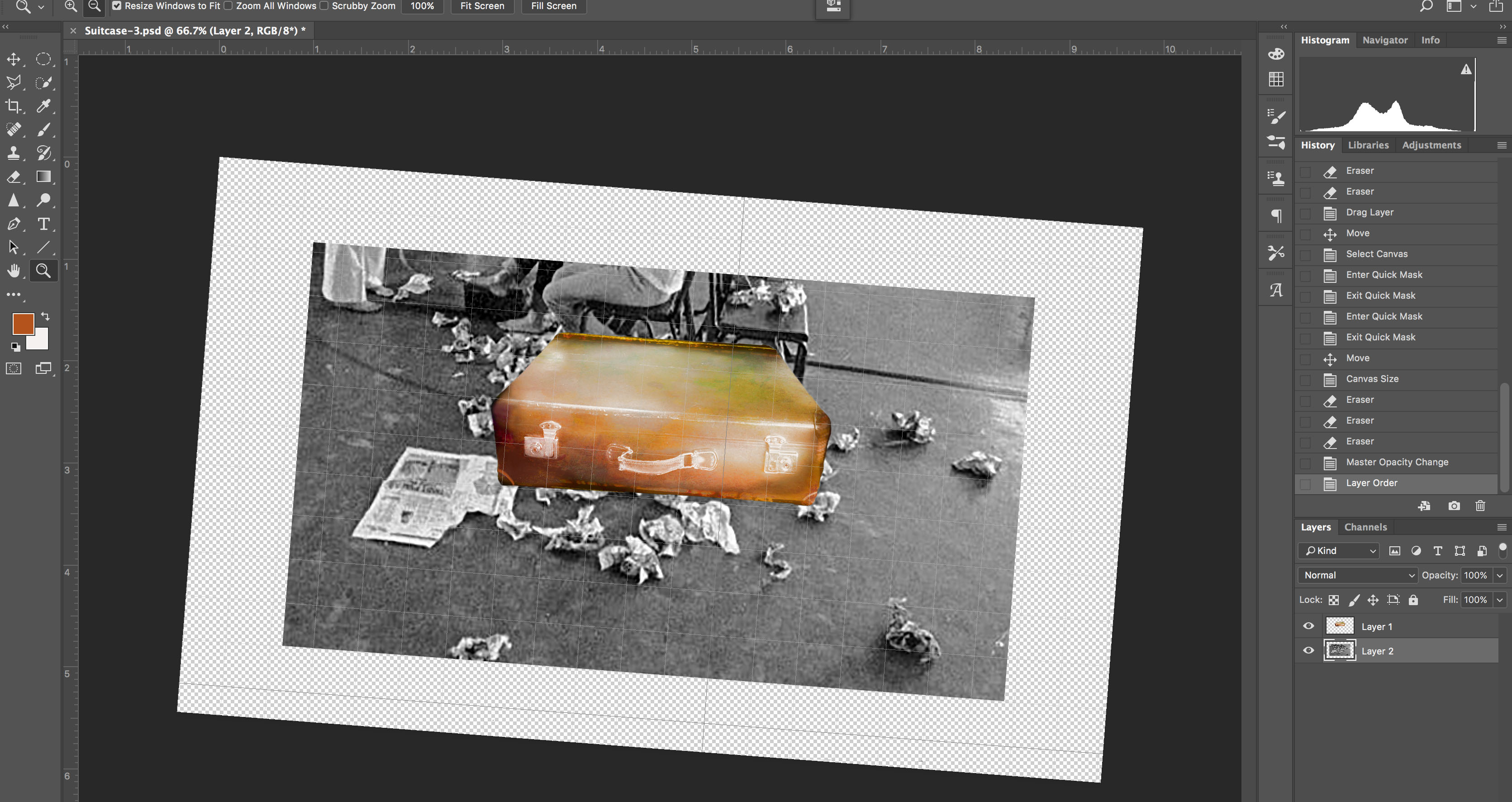 Community guidelines
Be kind and respectful, give credit to the original source of content, and search for duplicates before posting.
Learn more

2 Correct answers
Have you accidentally activated the Canvas Rotate button? It's switched on by pressing the 'R' key. Try pressing 'R' and then double click on the icon as marked and that should reset the orientation.
8

8 Likes
Jump to answer
Pressing esc also works to reset it.
32

32 Likes
Jump to answer
3 Replies
3