Photoshop CC 19.1.6 Scaling Stroke Layer Effect Strange Behavior
Community Beginner
,
/t5/photoshop-ecosystem-discussions/photoshop-cc-19-1-6-scaling-stroke-layer-effect-strange-behavior/td-p/10059075
Sep 12, 2018
Sep 12, 2018
Copy link to clipboard
Copied
Hi!
I'm running into some odd behavior I'd love some help tracking down. I have the following image:
When I try to scale it as such: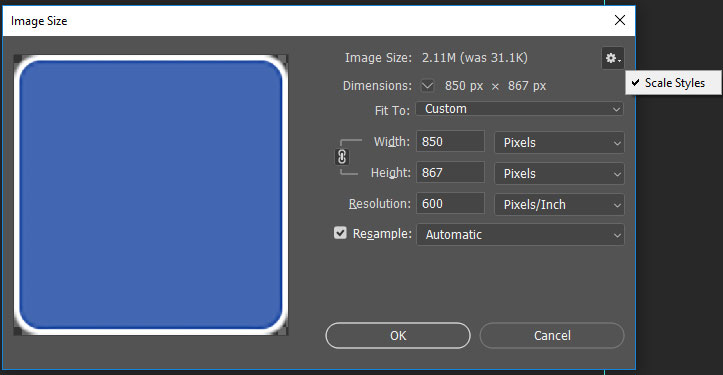 I get this:
So. That is not what's expected. The stroke on the box didn't scale at all, despite having "scale styles" selected.
And yet, when I do this: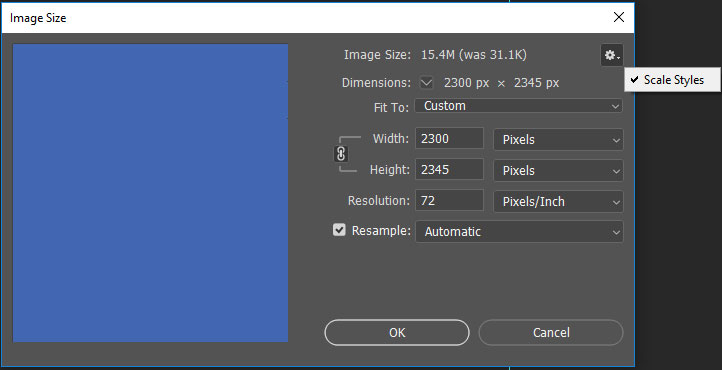 The stroke scales this time. I'm not hitting a stroke scale limit either. This second scale is bigger than the one above. In fact, I've found this behavior to be somewhat erratic. I can scale this box by changing the resolution up to about 400ppi and the stroke scales. But if I try a higher value, the stroke layer effect does not scale. I can however scale to 400ppi and then go to 600ppi and the stroke will scale both times as expected. (So a potential work around, but seemingly very strange behavior unless I'm not understanding something.)
It also doesn't seem to make sense if I were to say that it is because I scaled it by chanigng the resolution. Note above that my first scale attempt results in a pixel value of 850px wide. If I try to go in and rescale the box by just entering the value "850" into the width field, I end up with the same result as if I used 600ppi--namely that the stroke does not scale. So why does the stroke scale properly with a width value of "2300" pixels when I put that in, but not "850"? Why does a width of "200" scale my stroke properly, but "4000" does not?
Any help tracking this down would be greatly appreciated.
Community guidelines
Be kind and respectful, give credit to the original source of content, and search for duplicates before posting.
Learn more
9 Replies
9