New Here
,
/t5/photoshop-ecosystem-discussions/photoshop-cs6-extended-mini-bridge-not-working/td-p/9446302
Oct 30, 2017
Oct 30, 2017
Copy link to clipboard
Copied
Hello,
I use mini bridge a lot for my work, for some reason it doesn't work anymore. I have tried everything. I re-installed the application, added Switchboard as an exception to my firewall, reset the host, basically everything.
Usually when I open Mini-Bridge it says "Lunch Bridge" that "Lunch Bridge" button is gone. This is how it looks now. It's blank without anything.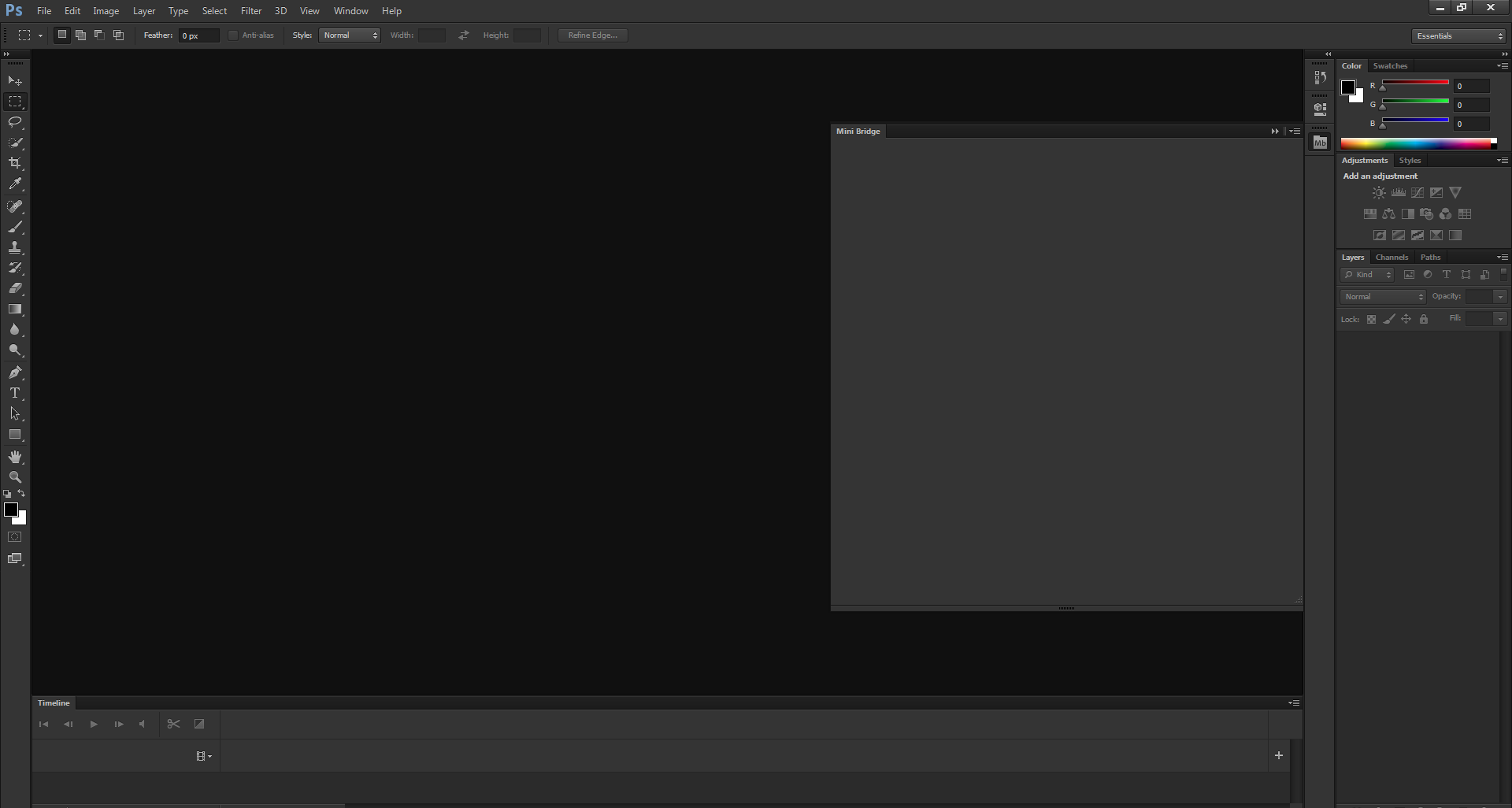 Community guidelines
Be kind and respectful, give credit to the original source of content, and search for duplicates before posting.
Learn more

1 Correct answer
Here's my detailed description on how to do it step by step -
http://blog.igment.com/2017/11/01/photoshop-mini-bridge-cs6-issue/
In short, you have to add a registry value within HKEY_CURRENT_USER/Software/Adobe/CSXS.6 named PlayerDebugMode with String value of 1. You may not see CSXS.6 but, as in my case CSXS.3 but the fix works no matter it it's 6 or 3.
12

12 Likes
Jump to answer
26 Replies
26