Community Beginner
,
/t5/photoshop-ecosystem-discussions/pixelated-text-in-photoshop/td-p/8938747
Mar 23, 2017
Mar 23, 2017
Copy link to clipboard
Copied
Hello,
I've been using Photoshop for years now and have never had the problem of my text looking pixelated in 100% zoom. I've tried every setting on the anti-alias and have reset the tool. I just can't figure it out. I've attached a photo as an example. I'm using the font Prisma (at the top), but the text on the art board looks nothing like it. If anyone has information on how to remedy this I would appreciate it. I'm sure it's just a settings thing.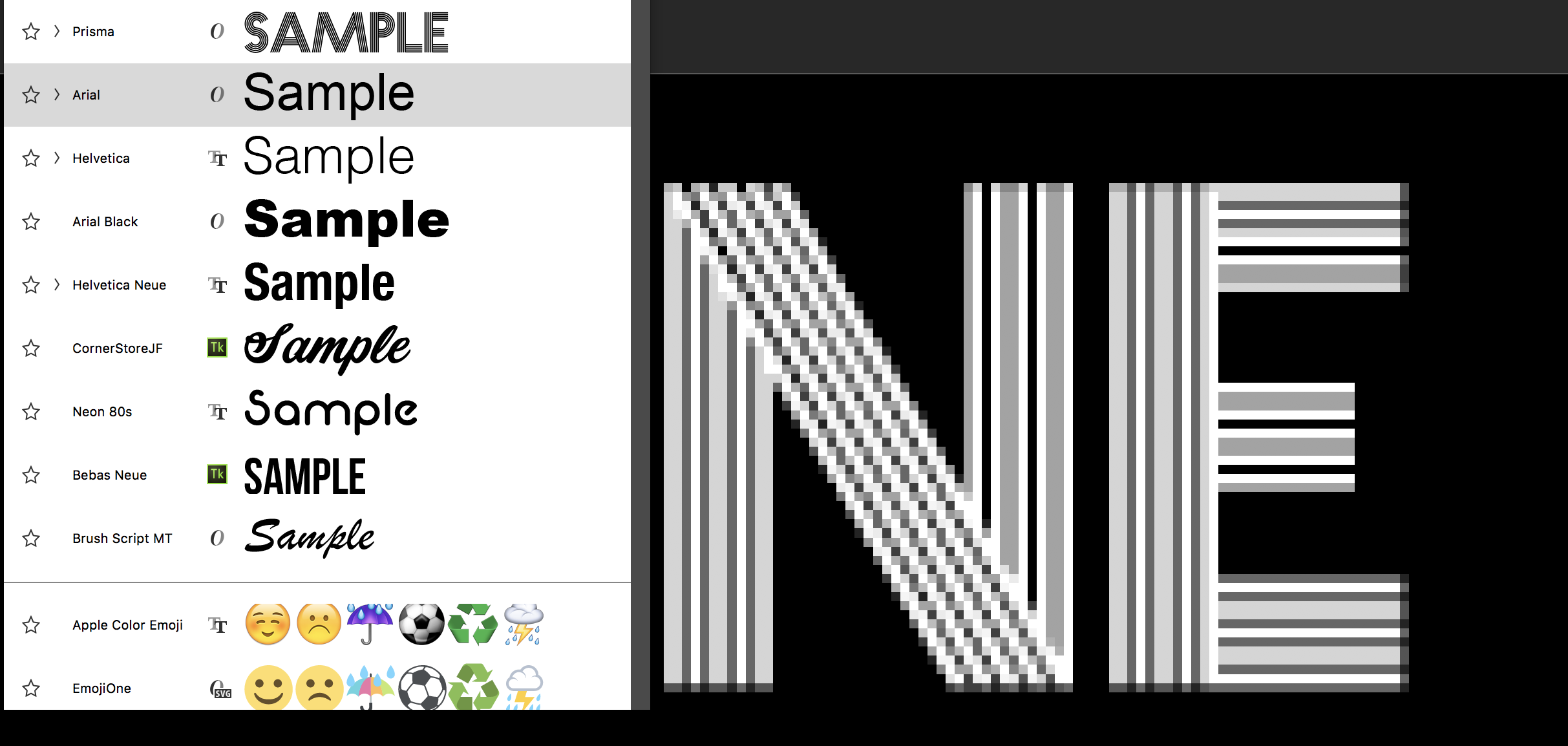 Thank you!!
Community guidelines
Be kind and respectful, give credit to the original source of content, and search for duplicates before posting.
Learn more

1 Correct answer
What have you got aa set to in the Options bar? If ​None​ then that's the problem. Set to any of the other options and it will be fineAlso check layer blend mode. Dissolve will produce a rough edged result like below
1

1 Like
Jump to answer
5 Replies
5