New Here
,
/t5/photoshop-ecosystem-discussions/prompt-to-rasterize-eps-files-in-cc-2018/td-p/9407452
Oct 23, 2017
Oct 23, 2017
Copy link to clipboard
Copied
I recently installed the Photoshop CC 2018 update and I'm having issues with placing EPS files. Unlike CC 2017, when I place an EPS file, I get a prompt to "Rasterize EPS Format" and select pixel dimensions. If I don't know what dimensions I need, I just have to guess and hope that it's large enough to not be pixelated.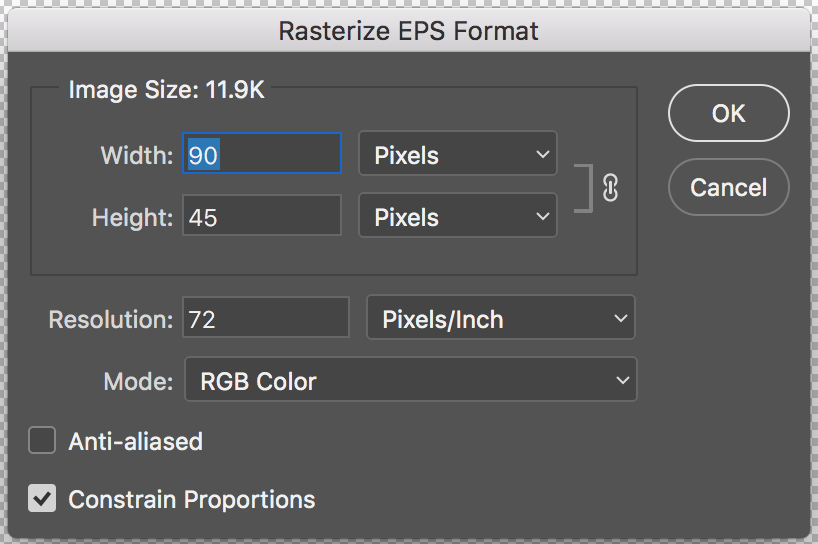 I use EPS files often because they're vectors. There is no visible option to not rasterize the EPS and I've tried looking in the settings to see if maybe there was a new setting for placing images. This prompt does not happen with SVGs and PNGs. AI files seem to work but the prompt for the bounding box/media box makes the process slightly longer.
How can I place a file without having to rasterize, or stop this prompt from showing up?
Community guidelines
Be kind and respectful, give credit to the original source of content, and search for duplicates before posting.
Learn more

1 Correct answer
1

1 Like
Jump to answer
25 Replies
25