Quick Tip: Keep Previous versions and Have All the Updates !
Community Expert
,
/t5/photoshop-ecosystem-discussions/quick-tip-keep-previous-versions-and-have-all-the-updates/td-p/8415888
Jun 24, 2016
Jun 24, 2016
Copy link to clipboard
Copied
Some People ask .. Can i get Some Updates and Leave others ?
How Could I get Back to the old Refine Edge in Photoshop !
On of The Most Important Tips that Most of us Skipped when Updating is ...
.
.
.
.
.
.
.
.
.
.
they Click Directly on the Update Button.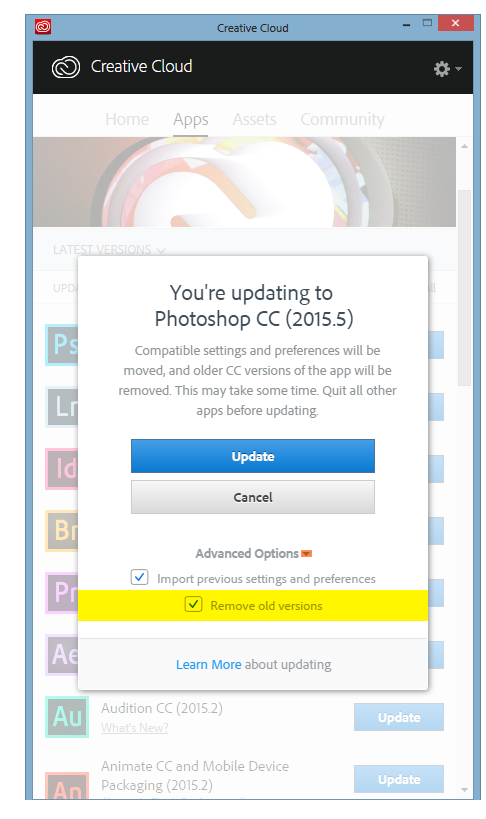 Whenever you want to get the New updates .. Always Keep the Old Versions
1- Click on the Advanced Options
2- Uncheck Remove Old Versions
as Adobe Mentioned here its an ( Advanced Options ) this is why Most of us left them as they are.
I have never Delete any older version since CC ever released in 2013 so whenever there is a bug in the Software i switch Back to older version
until Bug fixes release in the upcoming update.
Community guidelines
Be kind and respectful, give credit to the original source of content, and search for duplicates before posting.
Learn more
8 Replies
8