Community Beginner
,
/t5/photoshop-ecosystem-discussions/quot-render-video-quot-not-opening-photoshop-cc-2018/td-p/9400748
Oct 25, 2017
Oct 25, 2017
Copy link to clipboard
Copied
This worked fine in all other versions of PS. I did this on PS 2017 a couple days ago before the update. Now I'm unable to export my timeline frame animation. It just loads "initializing video export" up to the middle of the blue loading bar and stops. I left it there all night. Didn't budge. I looked at all the other threads about it on here. Tried changing performance settings. No good. No answers. Please help.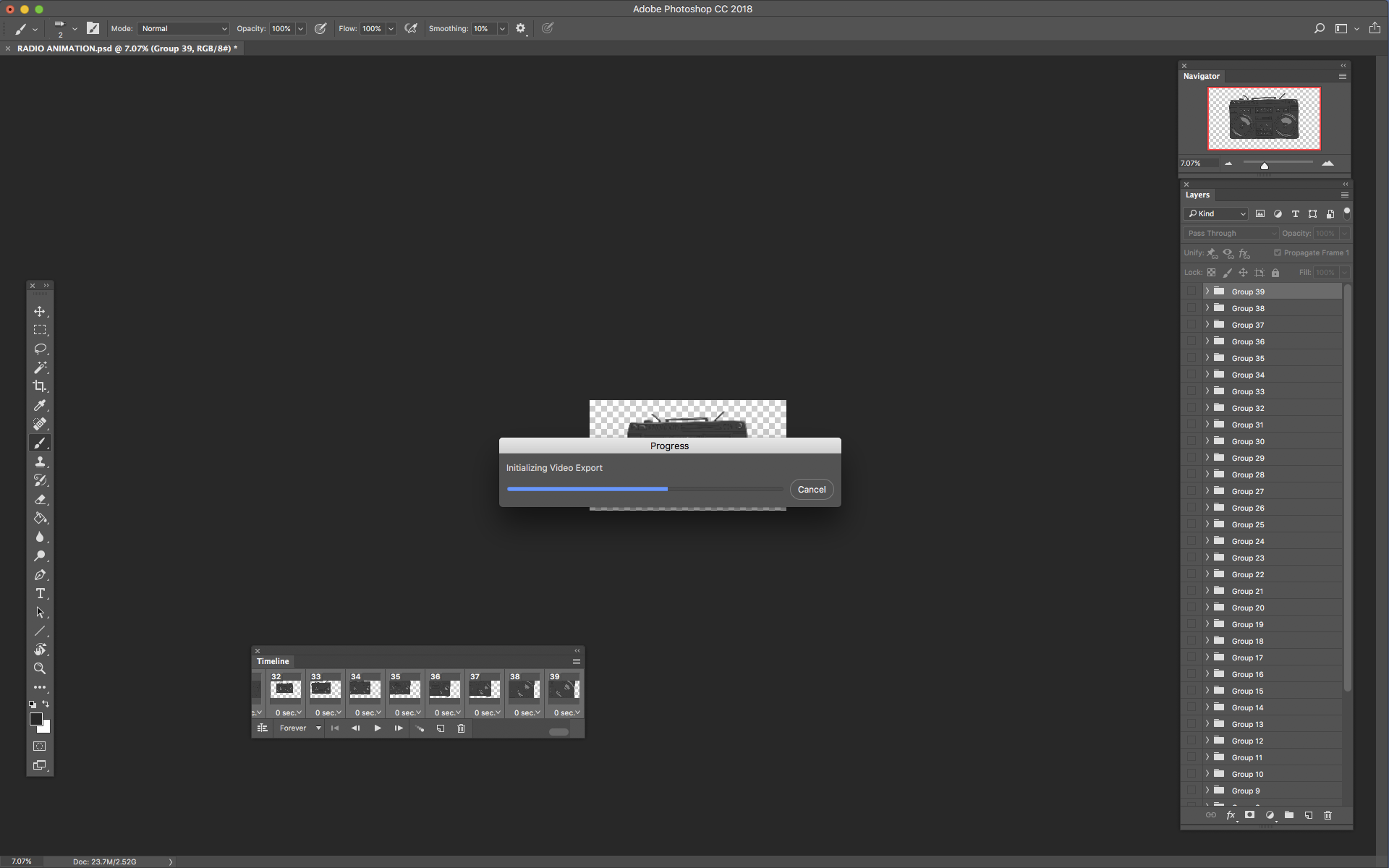 Community guidelines
Be kind and respectful, give credit to the original source of content, and search for duplicates before posting.
Learn more

1 Correct answer
What version of Photoshop are you using? Adobe often release version of Photoshop and Update that have new bugs. Adobe fixes many of these in newer updates. So what bugs are or are not in Photoshop depends on the version of Photoshop you are currently using. There was a recent bug Added CC 2018 that was fixed in the 19.1.1 update.
January 2018 (version 19.1) release
Jump to answer
43 Replies
43