Something for the weekend - Part 67 - Rolling stones
Community Expert
,
/t5/photoshop-ecosystem-discussions/something-for-the-weekend-part-67-rolling-stones/td-p/10414817
Apr 12, 2019
Apr 12, 2019
Copy link to clipboard
Copied
Hi
It seems that wherever there are rocks and stones lying around people have the urge to pile them up. These mini-cairns are at Loch Loyne in Scotland. There was a request a couple of years ago for folk not to build them as they were misdirecting walkers and some were hiding left rubbish under them. One larger example on Ben Nevis hid a piano !
Can you show us, by modifying the image, what they are for. Are they memorials, photo opportunities, a bit of fun or something more sinister. You decide.
Anything goes as long as it meets the forum rules on decency, copyright etc.
Anyone and everyone is welcome to have a go - whether you are a complete beginner or a Photoshop expert.
There are no prizes apart from the chance to practice, show off, or bring a bit of humour and fun. Don't be shy, join in and have a go!
When posting back your edited images please use jpeg and downsize to 1200px on the long side. This is to stop the thread slowing down when lots of images are added.
To download the image below in jpeg format with ICC color profile (sRGB) and without the forum scaling artefacts , right click and then use Save Image As /Save Target As (or similar depending on your browser).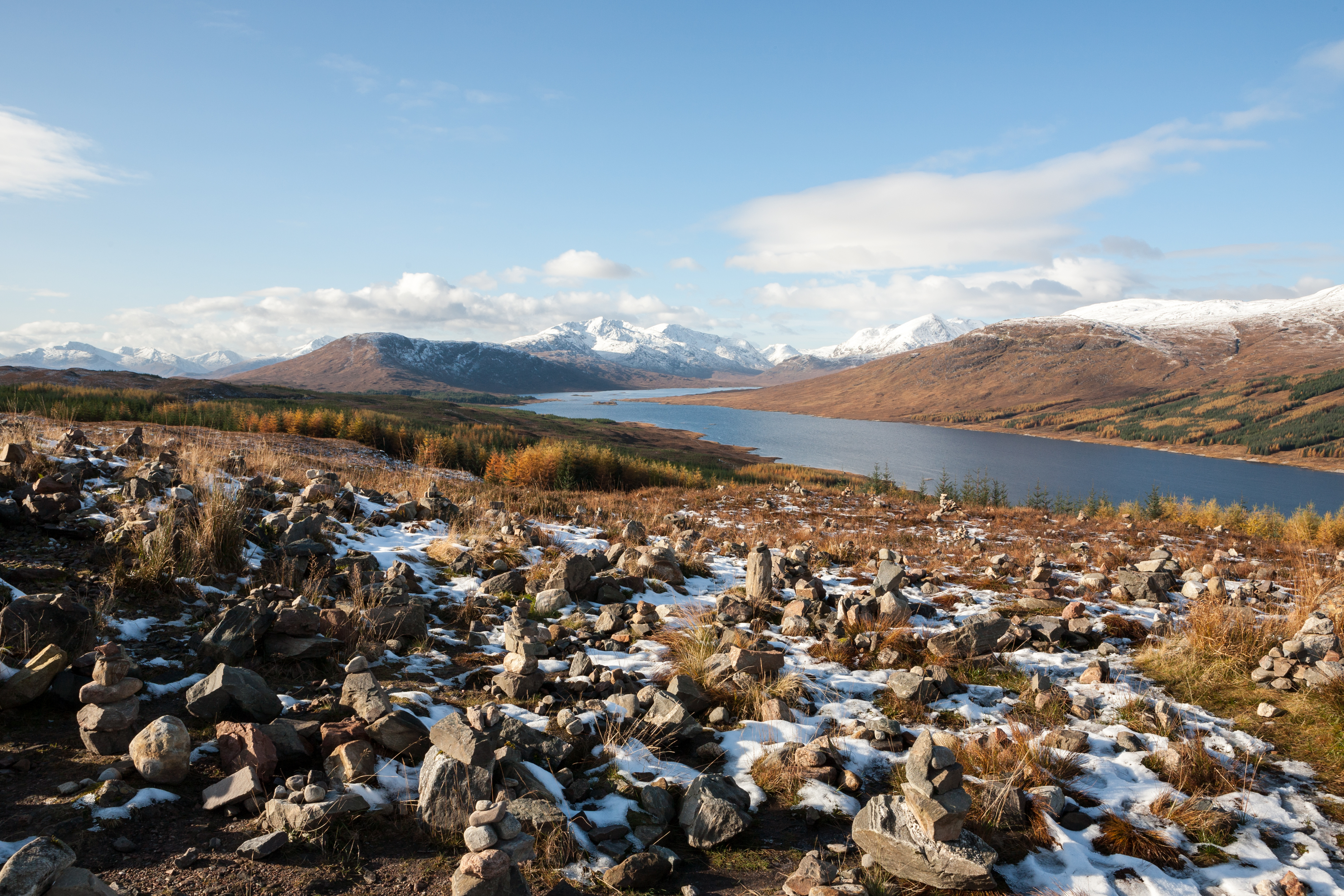 Dave
Community guidelines
Be kind and respectful, give credit to the original source of content, and search for duplicates before posting.
Learn more
36 Replies
36