Community Beginner
,
/t5/photoshop-ecosystem-discussions/why-aren-t-clipping-masks-not-working-when-pasting-clipped-image-into-a-photoshop-file/td-p/10082243
Sep 23, 2018
Sep 23, 2018
Copy link to clipboard
Copied
Hello,
Wondering if all you lovely people may help. I have created a PSD file and have edited separate images with clipping masks to be pasted on the PSD file.
I have saved these separate images as TIFF's and an EPS file but either does not help the issue. As soon as I paste the image onto the PSD file it will paste the image as if it has not been clipped (as shown below). I can only get around this if I delete the background from the image and then save the TIFF with a transparent background and then paste it onto the PSD file. But I am wondering if there is a way where you can clip the image with path tool and paste it into PSD as a clipped image without having to delete the background?
Below Is the image and the clipping path I have made. When pasting on InDesign or Illustrator these images are clipped fine. it's only when pasting into photoshop where the clipping mask is not honored. Please help!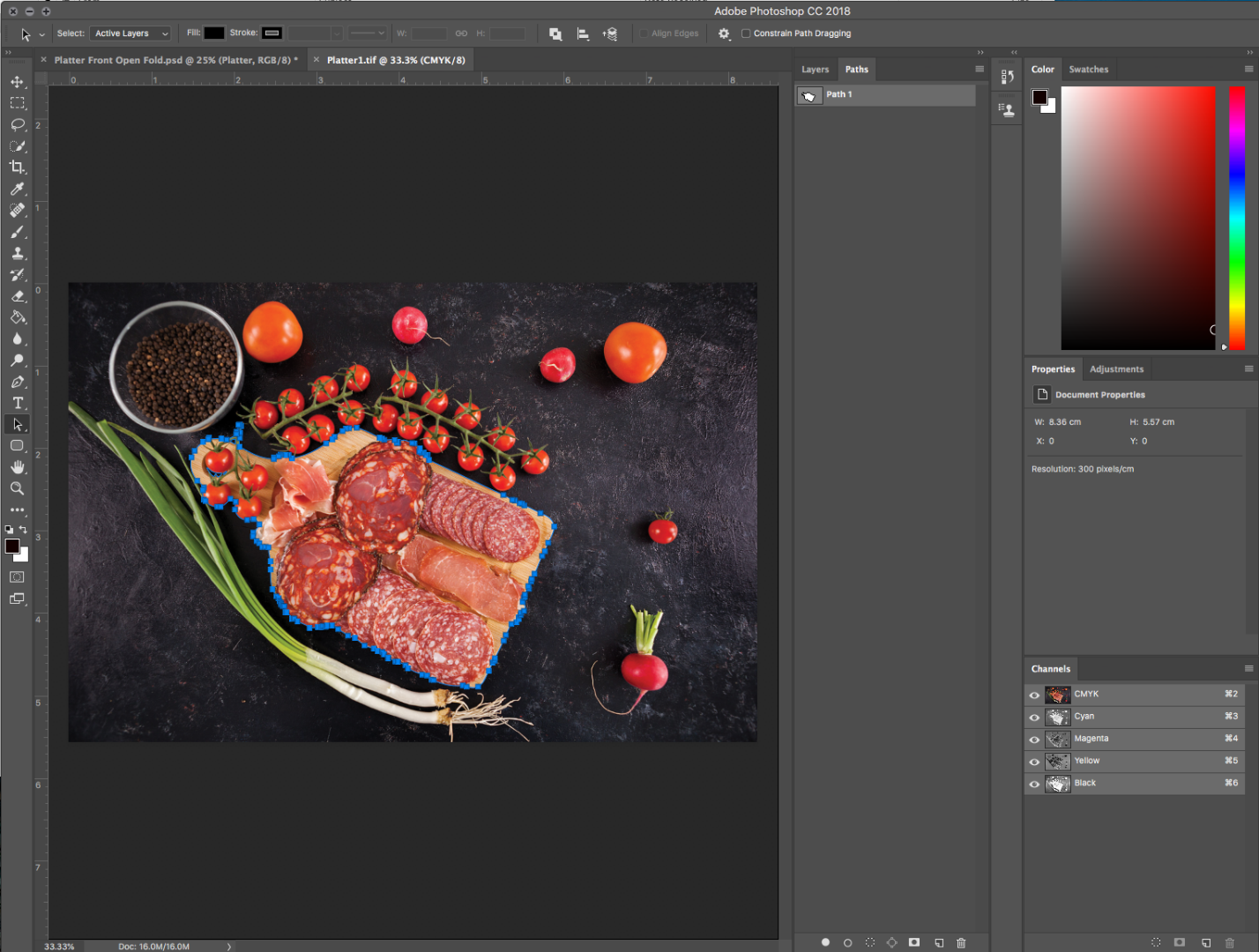 Community guidelines
Be kind and respectful, give credit to the original source of content, and search for duplicates before posting.
Learn more

1 Correct answer
I would alter your workflow - you may have a reason for doing it the way you are but if it was me, I would use all psds and smart objects. Make your clipping mask, turn it into a layer mask and save as psd. Then place your psd files in your main file.
1

1 Like
Jump to answer
8 Replies
8