New Here
,
/t5/premiere-elements-discussions/aspect-ratio-problem-after-video-import/td-p/10440852
Apr 25, 2019
Apr 25, 2019
Copy link to clipboard
Copied
Hi together,
we are opening this discussion for a customer of us and Premiere Elements 2018 is not supportet by Adobe itself...
The customer want's to cut a video in 16:9 with PAL material recorded by a DV-cam on SD-Card. (File info below)
Every single video viewed in varios players (Windows Media Player, Win10 Movie & TV, Media Player Classic, etc.) has the correct aspect ratio 16:9 with no bars.
Is the video importet in Premiere Elements 2018 (version details see below) he get's a 16:9 project with a 4:3 and bars left and right (see screenshot below).
We tried to manual set the project settings and "Force Selected Project Setting" - same result with every Setting...
Kind Regards
Martin Ecker (SCHAUX eU)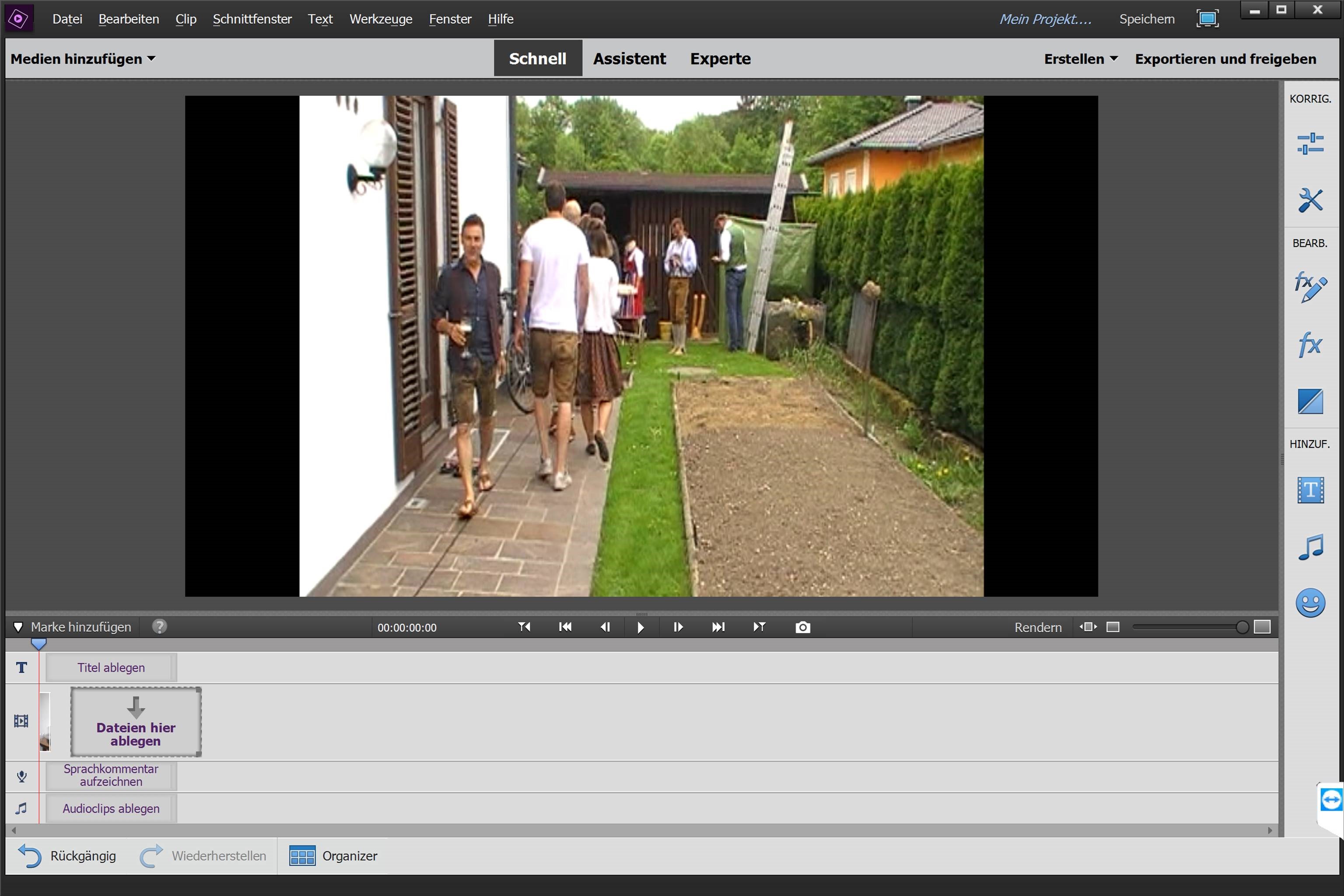 Community guidelines
Be kind and respectful, give credit to the original source of content, and search for duplicates before posting.
Learn more

1 Correct answer
Looks like the correct project settings butElements is not seeing the widescreen flag probably because they are mod files.Go into the interpret footage a see what aspect ratio is selected; correct if necessary.BTW dont put a project in users but rather in Documents if there is no dedicated A/V drive.
1

1 Like
Jump to answer
6 Replies
6