Hello,
When I'm trying to set the motion title's background to a different opacity, I only see "select Background from monitor to enable Background editing."
It's the same when trying to change the Graphics. What does this mean and how can I fix this? Thanks for your help!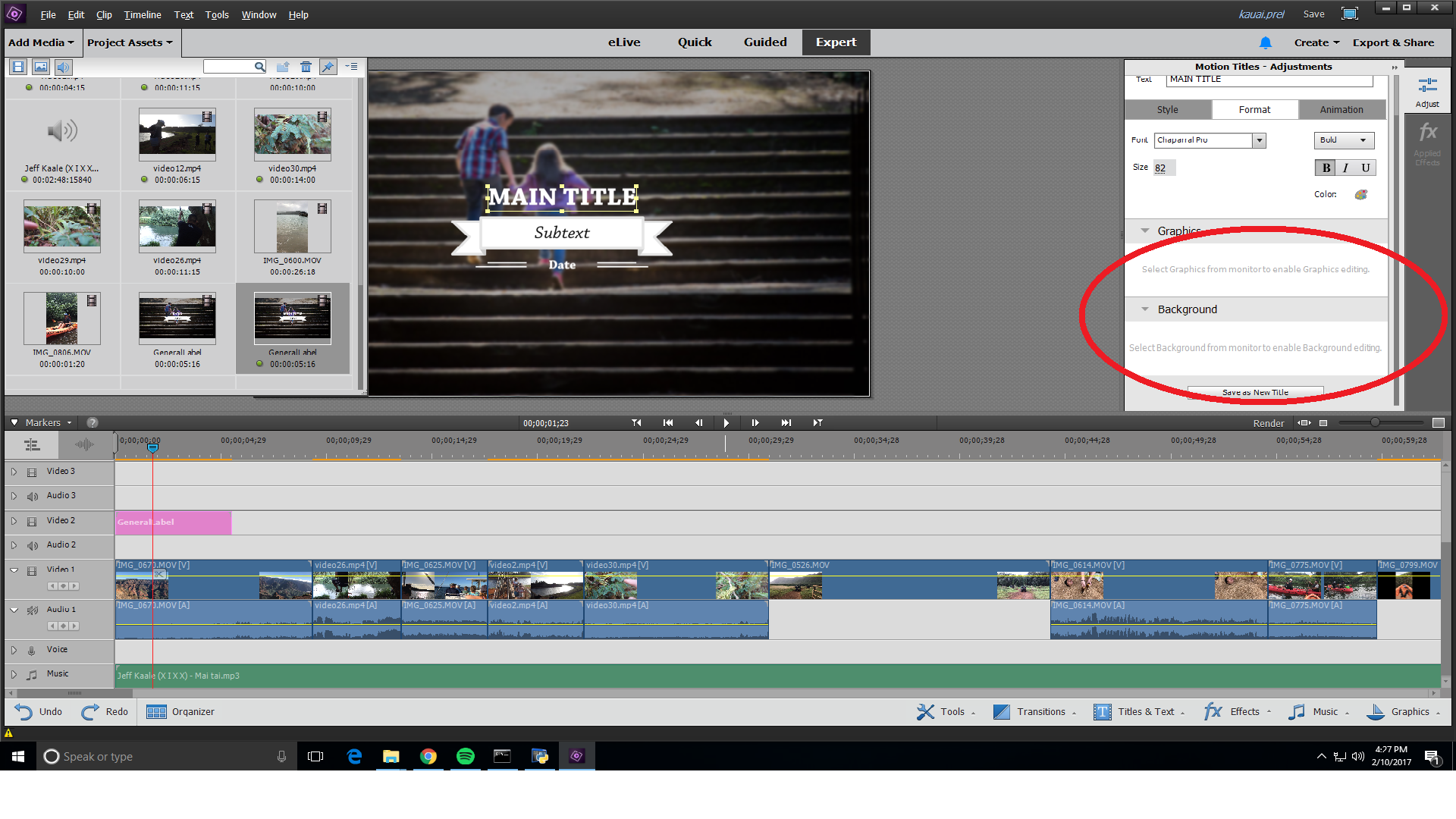 Community guidelines
Be kind and respectful, give credit to the original source of content, and search for duplicates before posting.
Learn more

1 Correct answer
You currently have the block of text the says "Main Title" selected in the Monitor panel to the left of the Title Adjustments.Click on the background image of the boy and girl walking up the stairs in order to make adjustments to the background, to replace it or to make it transparent.
0

Like
Jump to answer
6 Replies
6