New Here
,
/t5/premiere-elements-discussions/de-link-tracks-and-work-independently/td-p/10476630
May 05, 2019
May 05, 2019
Copy link to clipboard
Copied
I'm looking for help for the following case in Premiere Elements 2018:
- I'm using 3 tracks: Video 1 (Main Clips), Video 2 (Title), Music (Music).
- I'm putting the raw clips to video 1, adding a song to music and then I'm working with the video clips to fit the music perfectly
- If I'm moving a clip to the right to get some space in between, the program is cutting the elements in the music and Video 2 track
- It seems that the tracks are linked to each other
How to de-link them that I can work on the clips without impact to the music layer?
Kind regards
Johannes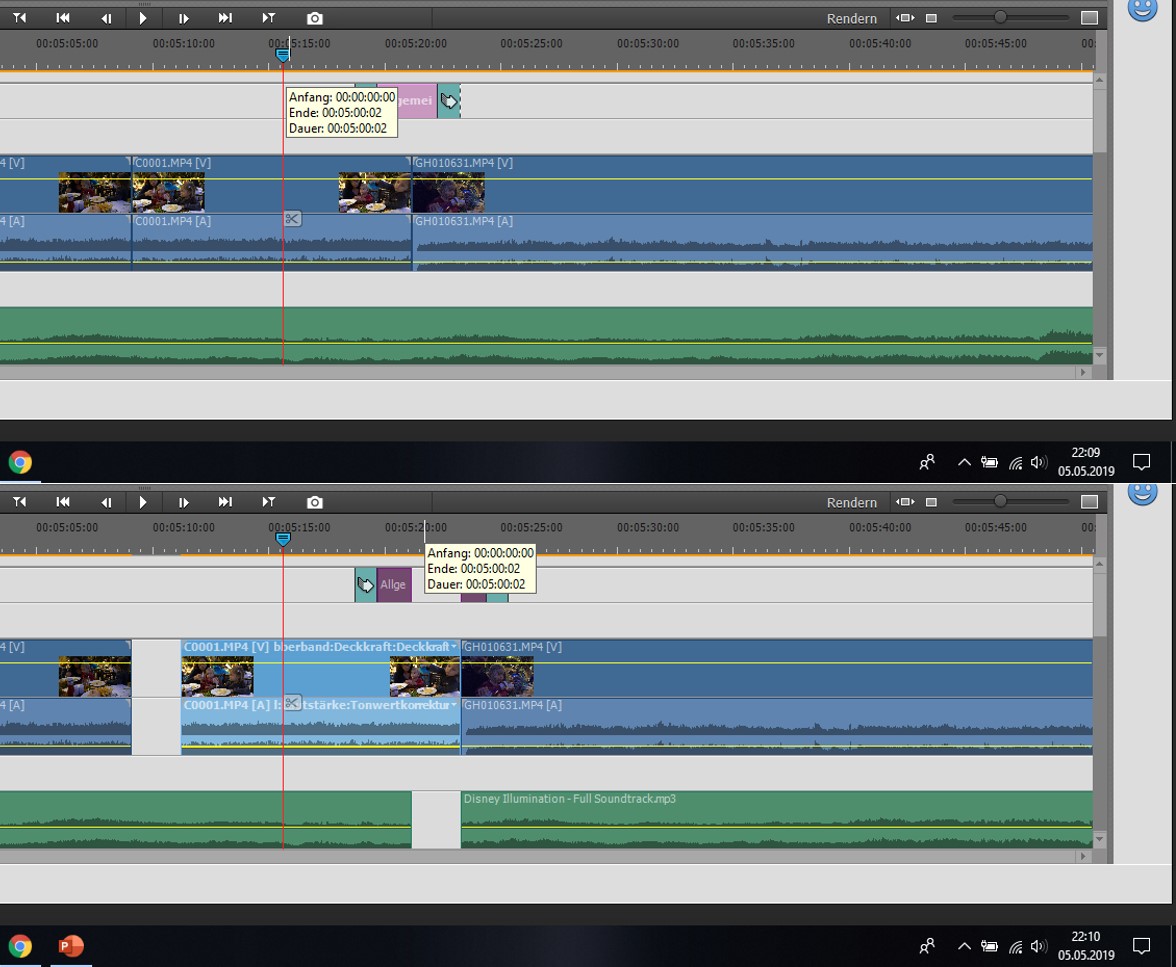 Community guidelines
Be kind and respectful, give credit to the original source of content, and search for duplicates before posting.
Learn more

1 Correct answer
Or try holding down the Alt key as you add new clips to your timeline.
1

1 Like
Jump to answer
3 Replies
3