Display driver not compatible anymore
New Here
,
/t5/premiere-elements-discussions/display-driver-not-compatible-anymore/td-p/10550205
Jul 15, 2019
Jul 15, 2019
Copy link to clipboard
Copied
I had no issues till a couple of days ago but now when I try to launch APE 14 it says that my video driver is not compatible it just exits. I haven't changed anything on my laptop, its the same video card and driver that was in there by default.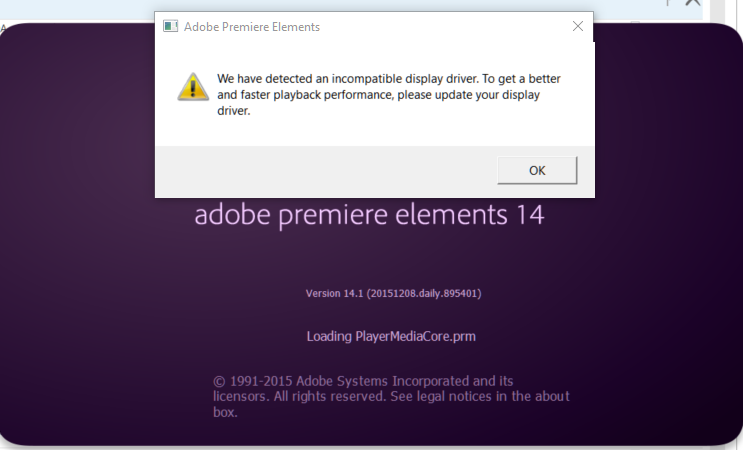 Thanks
Tahir
Community guidelines
Be kind and respectful, give credit to the original source of content, and search for duplicates before posting.
Learn more
7 Replies
7