Transform Text not working in Premiere Elements 2018 for Mac
Explorer
,
/t5/premiere-elements-discussions/transform-text-not-working-in-premiere-elements-2018-for-mac/td-p/9708111
Mar 04, 2018
Mar 04, 2018
Copy link to clipboard
Copied
Dear Forum,
I am trying to reposition text in my video to an exact pixel location and Transform Text is not working. I right click on text, select Transform -> Position and the pop-up says X position: 0, Y position: 0, which is already odd, as the text is not located in the upper left corner. Then when I enter the pixels I want the text to go to nothing happens. I attached a screenshot of what I am looking at.
Here is my computer information:
iMac 21.5-inch Mid 2011
Processor 2.5 GHz Intel Core i5
Memory 8GB RAM
Graphics AMD Radeon HD 6750M 512MB
OS High Sierra Version 10.13.3
Premiere Elements 2018
The file I am working from was created in PE15 for Windows, so I thought this may have been part of the reason, but I opened a new file and tried some Default Text and the same thing happens. I have tried restarting, and next I will try updating my OS. I would appreciate any other recommendation very much, as this feature is crucial to my projects.
Thanks,
Chris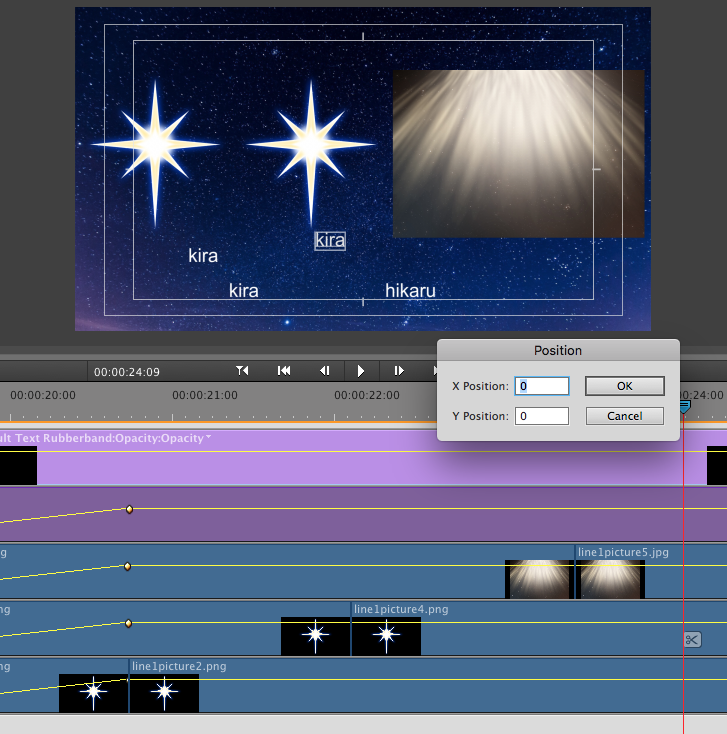 Community guidelines
Be kind and respectful, give credit to the original source of content, and search for duplicates before posting.
Learn more
Have something to add?
Join the conversation