Explorer
,
/t5/premiere-pro-discussions/audio-hardware-changes-in-premiere-pro-cc2015/td-p/7342039
Jul 02, 2015
Jul 02, 2015
Copy link to clipboard
Copied
There seem to have been some big changes in the Audio Hardware preferences in the jump from CC 2014 to CC 2015.
I am using Premiere on a MacPro. In CC 2014, under Audio Hardware, there is an ASIO Hardware section where I was able to set the Adobe Desktop Audio to "System Default Input/Output." This was perfect because if I changed my system output from headphones to line out, Premiere would follow suit.
In CC 2015, that option has disappeared. There is a Device Class dropdown, but the only option I'm given is "CoreAudio." In the default input and output options below there is no option to respect the system's input/output. Therefore, even if I have changed my system output to be line out, Premiere continues to just use the headphone output.
Is it possible to get that old functionality in CC 2015? Am I just missing it somewhere? In the help documents for 2015, it seems to suggest ASIO hardware options are only available for Windows and CoreAudio only for Mac. Why is this the case? It was available in 2014. I would appreciate any insight or help in this matter.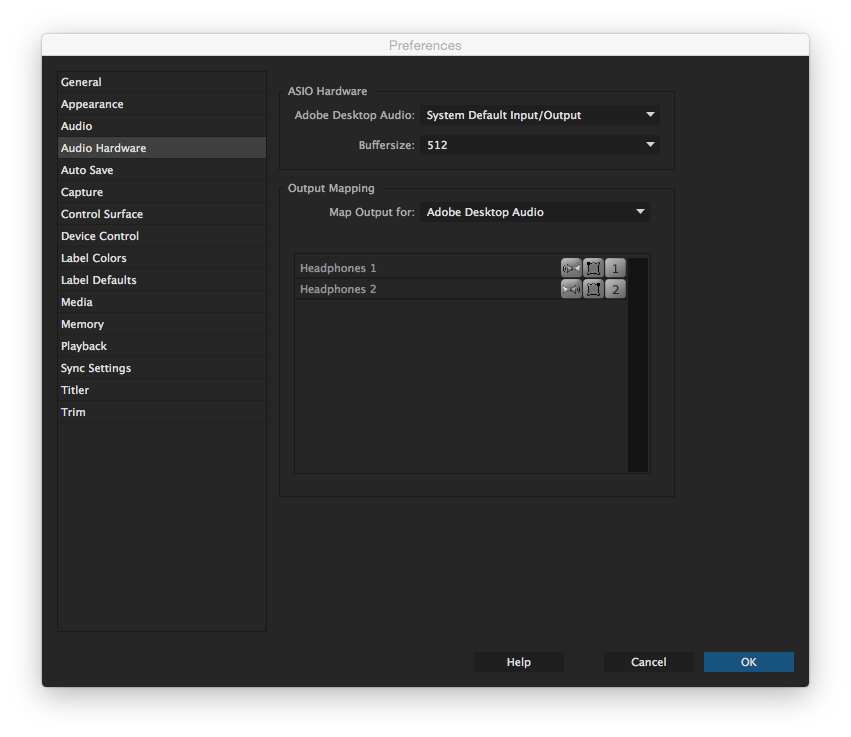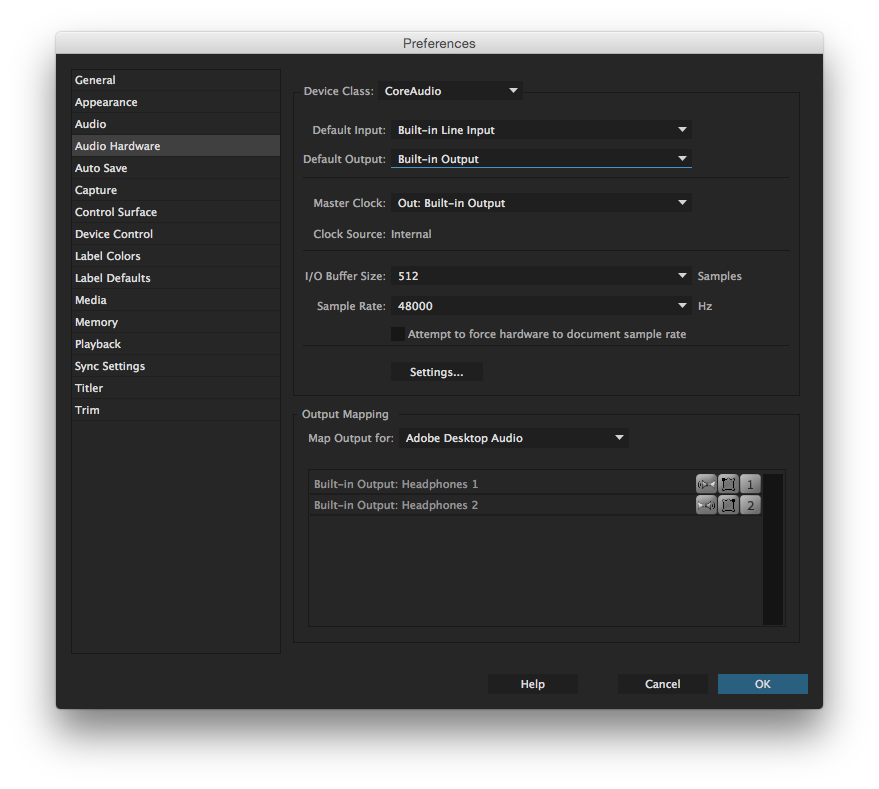 Community guidelines
Be kind and respectful, give credit to the original source of content, and search for duplicates before posting.
Learn more

1 Correct answer
0

Like
Jump to answer
58 Replies
58