Big Color Shift between exported H264 mp4 and Program Monitor
New Here
,
/t5/premiere-pro-discussions/big-color-shift-between-exported-h264-mp4-and-program-monitor/td-p/4639610
Nov 22, 2012
Nov 22, 2012
Copy link to clipboard
Copied
I get a big Color Shift between exported H264 mp4 on Vimeo/Youtube and Quicktime X and Program Monitor.
There are quite a few posts on Quicktime gamma issues, but there seem to be no solutions and the other editors I know don't seem to have this problem.
I know there will be a bit of a shift but this is MASSIVE. At the moment I add a whole extra adjustment layer to all my clips to get it approximately right, but ofcourse this does not solve the issue nor does it give proper results.
Please do not reply with the "You need a real reference monitor via SDI etc etc ..."
By my logic on the same screen the program monitor should resemble what is going to be the final result in a relevant player like Quicktime X which all normal apple consumers use to watch their films. I know VLC and Mpeg streamclip gives different results, but mostly when playing Quicktime/h264 files Quicktime will play it thus average users ( the people I'd like to downwload/buy my films )will watch it in Quicktime.
Furthermore, Quicktime X's gamma/color looks very similar to the image I get on Youtube or Vimeo - which is where all my current work is going. I'm not outputting to boradcast or DVD etc.
Strangely enough the MPEG 2 stuff I've done for DVD matches the Youtube output with the Program monitor.
What am I doing wrong?
I have a Dell 2711 wide Gamut Display which is calibrated with an SPyder 3 Elite using its full colour gamut ( close to 90% of Adobe RGB - thus bigger than sRGB or Rec709) Could Premiere be ignoring the calibration in the Program monitor and making the image values 16-235 and then Quicktime uses all values 0-255? If so, how can I fix this?
Any help will be much appreciated!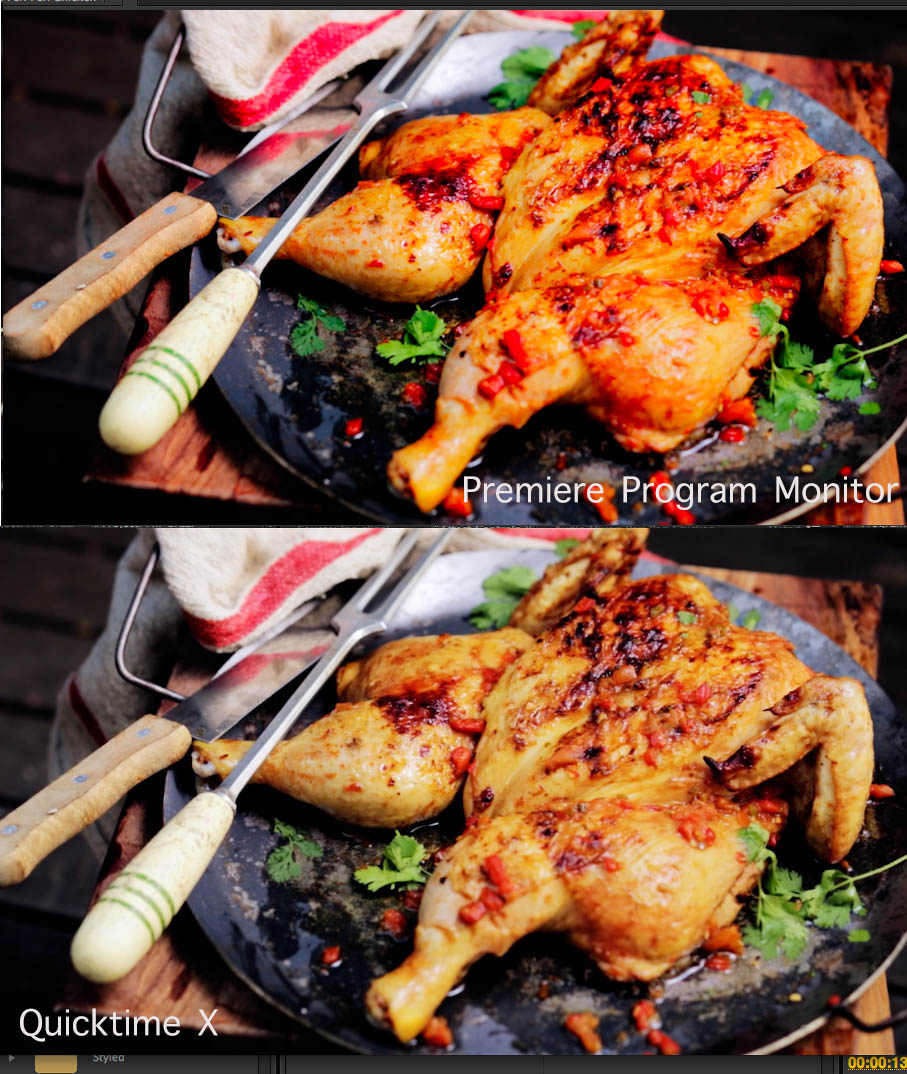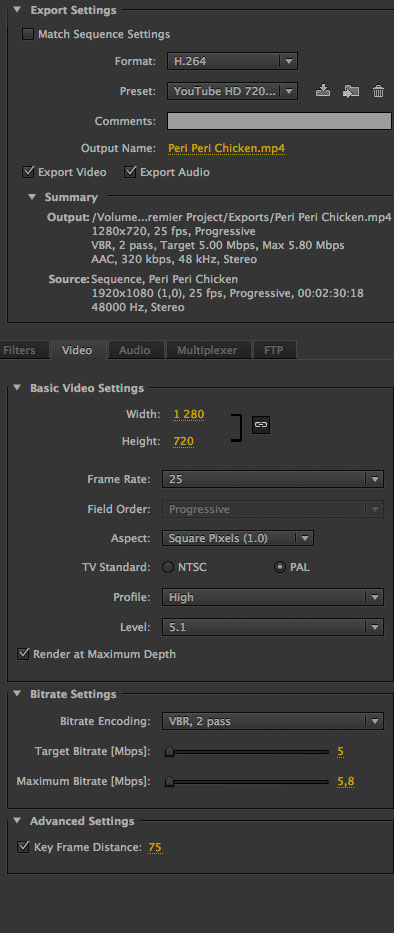 Community guidelines
Be kind and respectful, give credit to the original source of content, and search for duplicates before posting.
Learn more
9 Replies
9