Gamma Shift in Quicktime vs Premiere
New Here
,
/t5/premiere-pro-discussions/gamma-shift-in-quicktime-vs-premiere/td-p/8166614
Feb 23, 2016
Feb 23, 2016
Copy link to clipboard
Copied
Hi All,
I've had this as a problem for quite some time, and now I have some time off work and would like to fix it. My issue is that when I color correct in Adobe Premiere CC 2015, and all other versions of Premiere, and export the file to ProRes 422 the final video file looks more washed out when viewed in Quicktime or uploaded to YouTube. If I open the file in VLC it looks fine, and the color is exactly as it is in Premiere. Ultimately my files are played on YouTube, so it doesn't matter how good the color looks in Premiere or in VLC.
I've tried this with numerous different projects that were shot on Red, Canon 5D, Canon Log, and Sony.
I've tried exporting as H.264, MP4, ProRes 422, and ProRes4444 and have not had any success. I've also seen these issue on my 15" MBP 2014, and my 2015 iMac5K.
I've also tried correcting the gamma in Premiere, but have not been successful. There is a gamma shift as well as a slight color shift.
Here is an example of the color shift. This has been driving me crazy, as there's no point in finessing a color grade in Premiere if the final colors will look completely different.
I greatly appreciate any help!

Thanks,
Donovan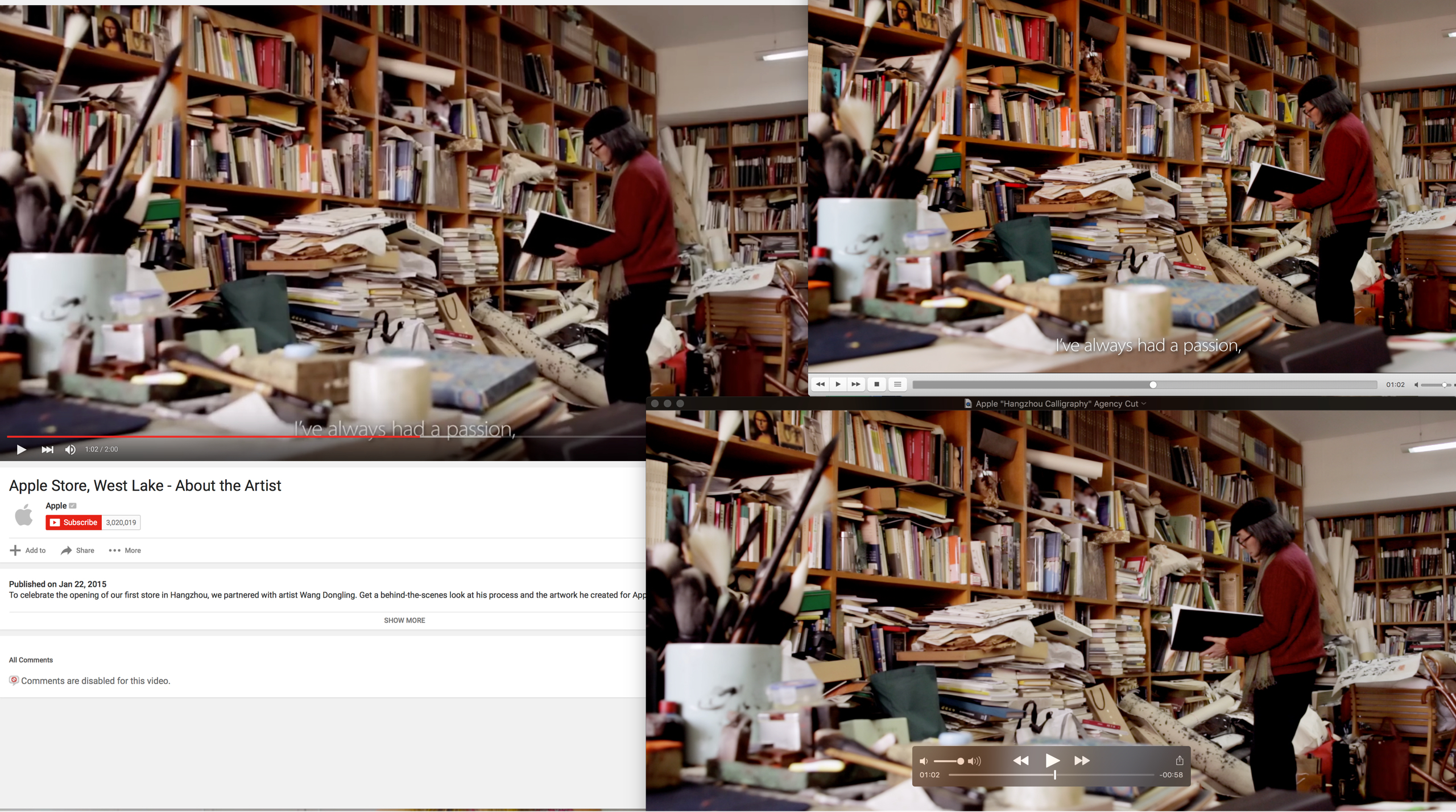 Community guidelines
Be kind and respectful, give credit to the original source of content, and search for duplicates before posting.
Learn more
6 Replies
6