Community Beginner
,
/t5/premiere-pro-discussions/heads-up-on-premiere-with-el-capitan/td-p/7347351
Jul 10, 2015
Jul 10, 2015
Copy link to clipboard
Copied
I know it's probably a dumb thing to do, but I'm a rather technical dude -- and I do have my system backed up. But anyway, I installed Mac OS 10.11 El Capitan Public Beta 1 on my MacBook Pro.
Everything seems to be working fine, except for Premiere. When video is STOPPED it has horrible video glitching. Now, when the video is playing, it looks just fine... and it also renders out OK. It's just when it's sitting on the timeline.
I wanted to give everyone a heads up in case they're thinking about installing the beta. Remember, you have been warned.

Any way - here's a screen shot of what it looks like. Maybe someone knows a fix?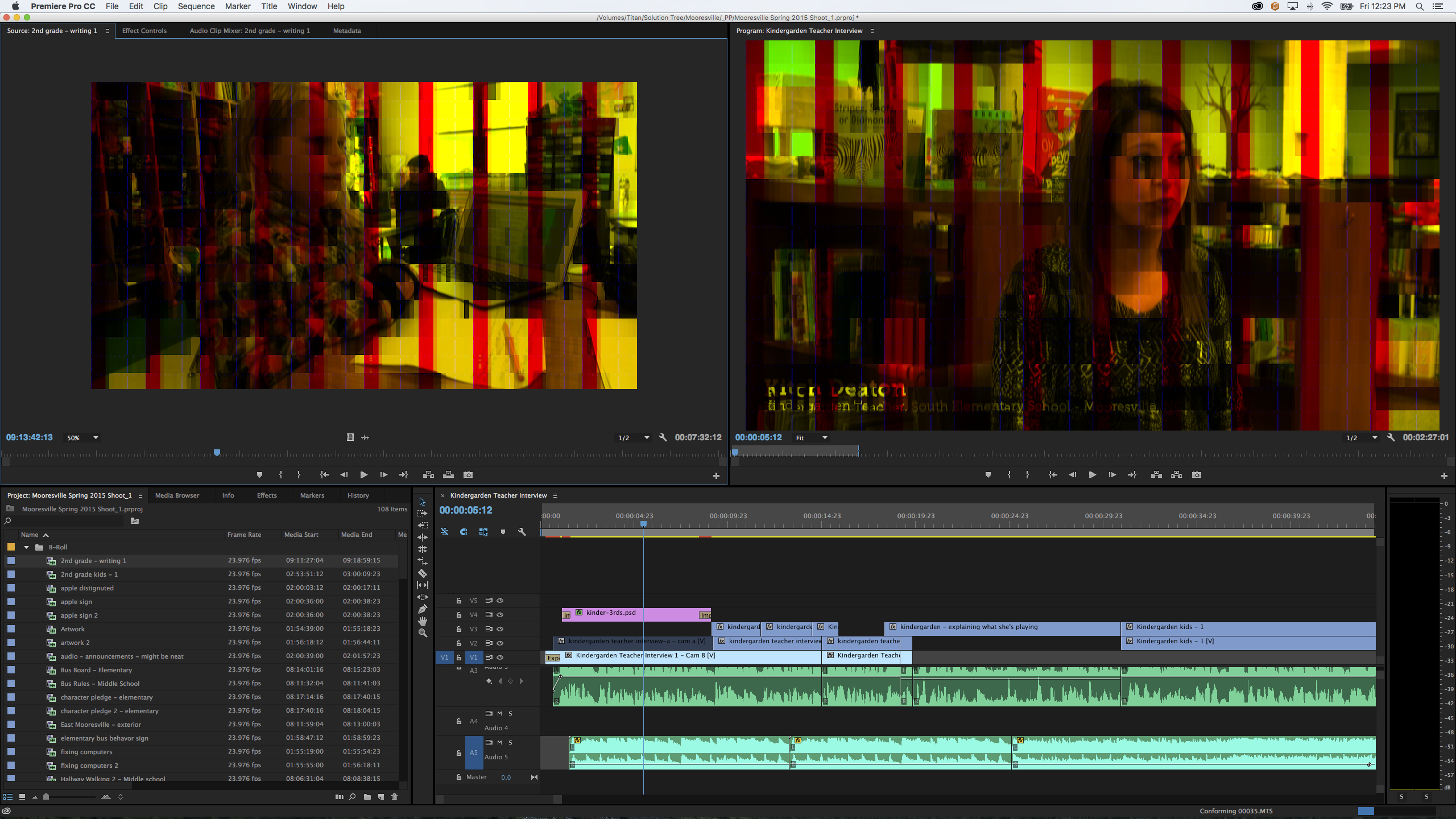 Community guidelines
Be kind and respectful, give credit to the original source of content, and search for duplicates before posting.
Learn more

1 Correct answer
The solution for this issue is to update to OS X 10.11.1Thanks, Kevin
1

1 Like
Jump to answer
68 Replies
68