Keyboard Shortcut for Time Remapping FX Badge?
Explorer
,
/t5/premiere-pro-discussions/keyboard-shortcut-for-time-remapping-fx-badge/td-p/8884851
Mar 07, 2017
Mar 07, 2017
Copy link to clipboard
Copied
Hey gang,
So I already have Shift+R assigned to open the Speed/Duration dialog box, but is there a way to assign a keyboard shortcut to change the FX badge focus on a selected clip in the timeline? (motion, opacity, time remapping) I do a lot of keyframe time remapping, and right-clicking each clip gets old. Even changing the default to time remapping instead of opacity would be a win. The ultimate win, actually.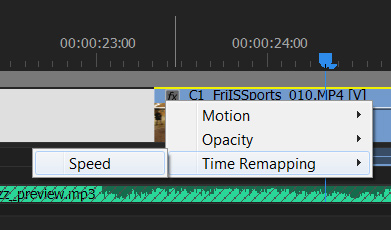 Thoughts?
Thanks!
Rob
Community guidelines
Be kind and respectful, give credit to the original source of content, and search for duplicates before posting.
Learn more
7 Replies
7