Community Beginner
,
/t5/premiere-pro-discussions/lumetri-color-center-of-the-circle-not-in-the-center/td-p/9496387
Dec 06, 2017
Dec 06, 2017
Copy link to clipboard
Copied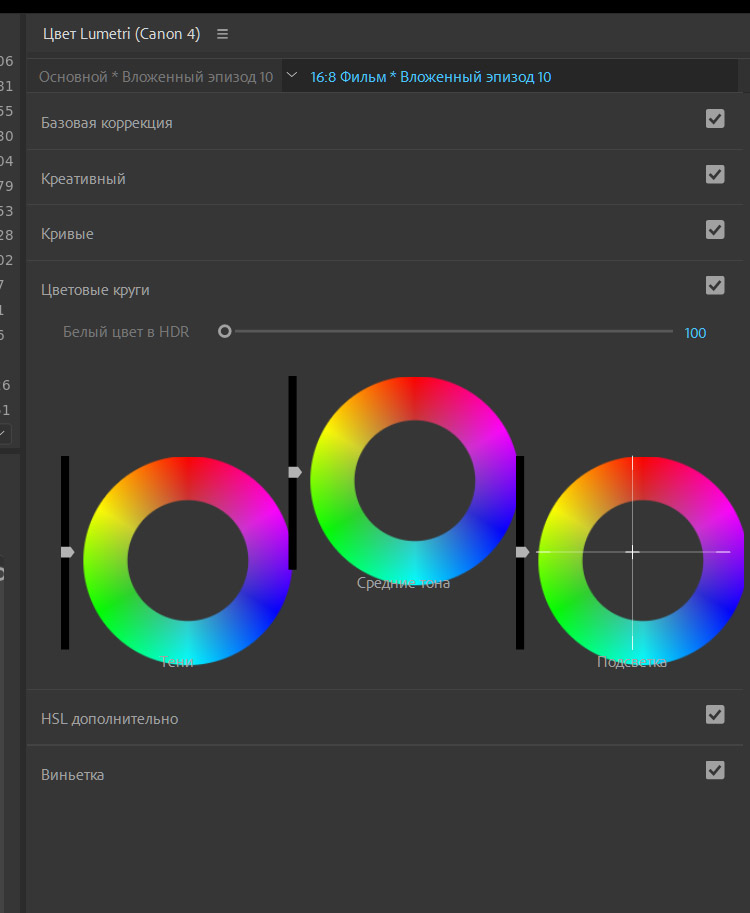 In the untouched state, the center of the circle is shifted up and to the left. This causes certain difficulties in the process of working with Lumetti Color. I tried all the options offered by experts from Adobe. Nothing helped. It's a pity that the developers themselves Adobe applications do not fully understand how their applications work.
Perhaps some of the users have already encountered this problem and know its solution?
Community guidelines
Be kind and respectful, give credit to the original source of content, and search for duplicates before posting.
Learn more

1 Correct answer
Might be something system related or OS/Premiere language related.
I have something simular in AE. Started in CS6 and still have the issue.
Filed a Feature Request/Bug Report Form ?
0

Like
Jump to answer
4 Replies
4