Premiere blocks "adaptive noise reduction" for some 5.1-clips - What is the reason?
Explorer
,
/t5/premiere-pro-discussions/premiere-blocks-quot-adaptive-noise-reduction-quot-for-some-5-1-clips-what-is-the-reason/td-p/9571906
Dec 29, 2017
Dec 29, 2017
Copy link to clipboard
Copied
Hello,
I am wondering, why the effect "adaptive noise reduciton" cannot be applied to all the 5.1 audio clips. For some of the clips, it works, for others premiere says: The effect can be applied only to stereo clips. But in fact the effect works fine for some 5.1 clips which have the same file format, in the same project, captured with the same camera....
Has anybody an idea? Thanks!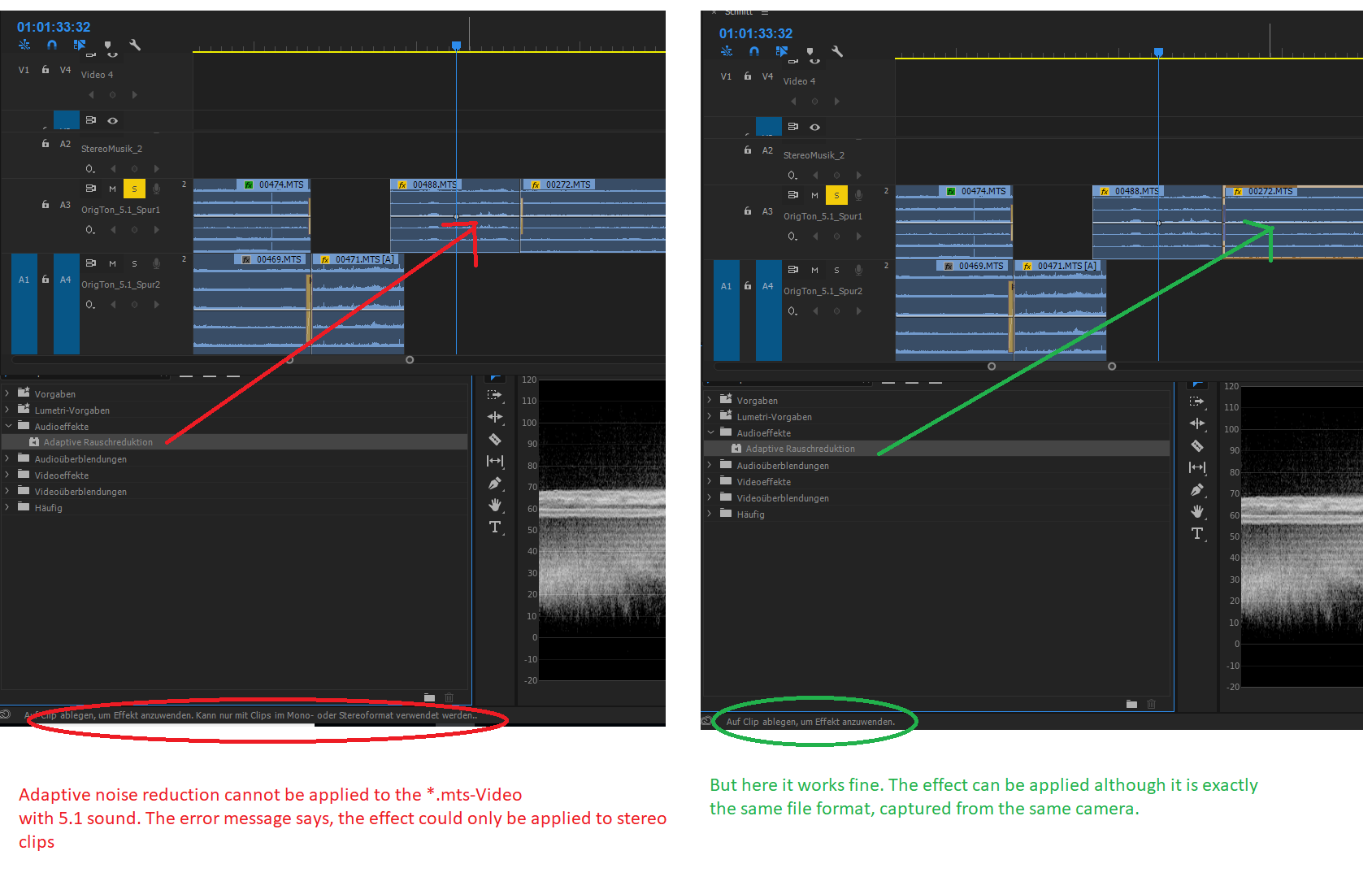 Community guidelines
Be kind and respectful, give credit to the original source of content, and search for duplicates before posting.
Learn more
13 Replies
13