Community Beginner
,
/t5/premiere-pro-discussions/premiere-pro-cc-2019-not-exporting-alpha-channel-that-is-connected-directly-to-after-effects-cc-2019/td-p/10184830
Oct 18, 2018
Oct 18, 2018
Copy link to clipboard
Copied
Hi all,
I am currently working on a project on Premiere that has a few graphical elements linked to After Effects via the dynamic link. I've been working on the project in Premiere CC 2018 for the last few days without any issues during export but yesterday I decided to update to the new 2019 and since then Premiere is not exporting the Alpha channel on the dynamic linked files.
The weirdest thing is that it looks fine on the preview monitor and also when I pre-render it but it is wrong when it is exported. Check this out -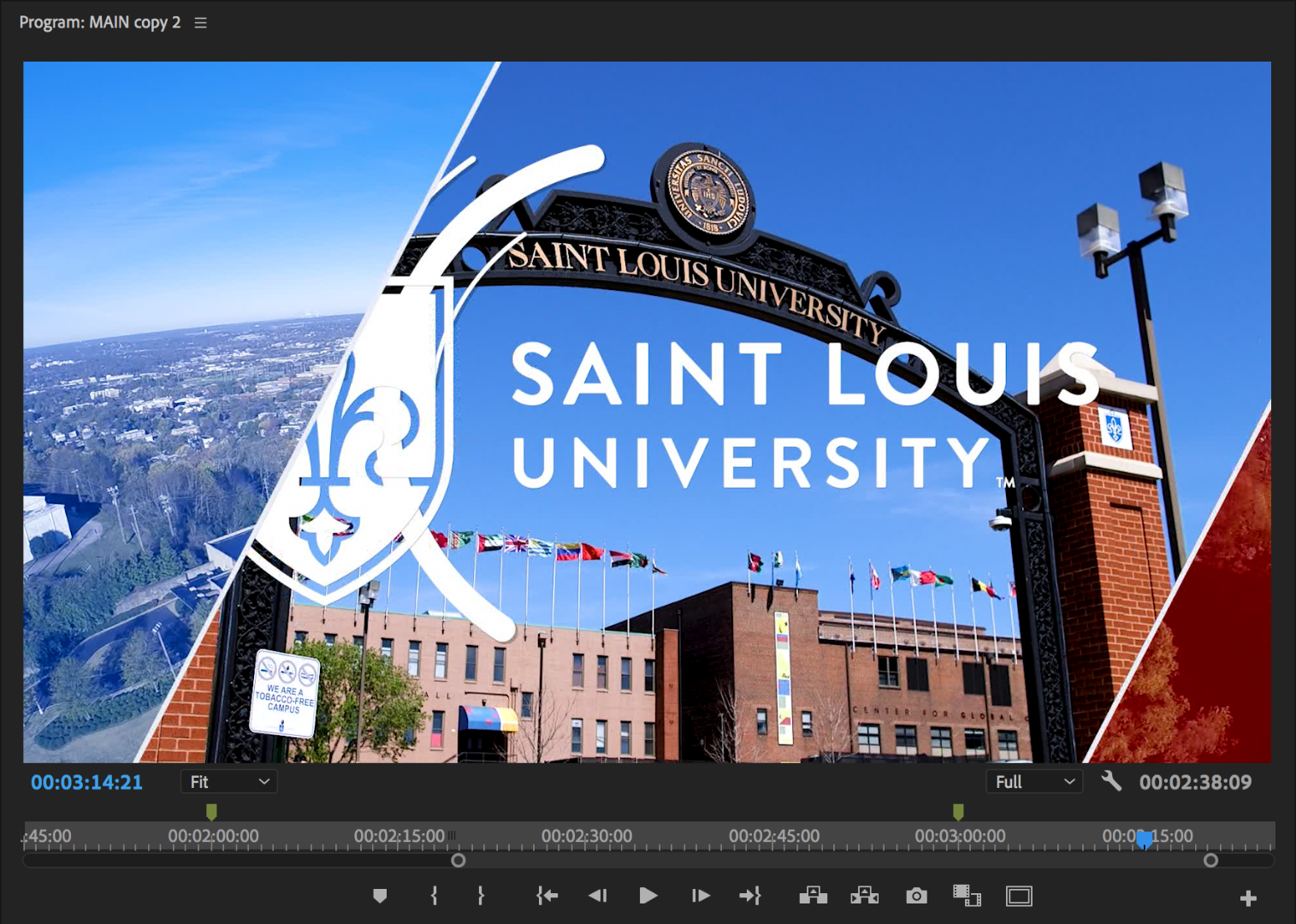 - pre-rendered Preview on Premiere CC 2019 where the footage on the sides and the separation lines are from After Effects; the footage in the middle, the logo and the circular graphical elements are in Premiere.
And this is how it exports it -
- for some reason it removes the footage which is in my Premiere timeline but leaves the graphical elements.
I tried exporting in few different formats and only the QuickTime actually exported it correctly, however as we know the .mov files are really big, so this doesn't work for me. I tried h.264 and h.265 but both exported it wrong.
I found a few work arounds like exporting my files in After Effects first and that import them in Premiere. This seems to work but I wanted to report this glitch as (at least to me) it doesn't make any sense. I hope the guys in adobe can work on this and fix it with the next update. Let me know if you need more info!

Cheers!
Community guidelines
Be kind and respectful, give credit to the original source of content, and search for duplicates before posting.
Learn more

1 Correct answer
if render max depth is selected in export settings and/or sequence settings. uncheck it and see if that works... Appears to be a glitch
2

2 Likes
Jump to answer
6 Replies
6