Cursor placement selects letter
Community Beginner
,
/t5/robohelp-discussions/cursor-placement-selects-letter/td-p/10556020
Jul 09, 2019
Jul 09, 2019
Copy link to clipboard
Copied
Hi,
I must tell you that I'm having a very hard time to moderate myself.
When I click anywhere in the text, RH will select the lettre on the right of the cursor?????!!!!!
My question is WHY????? How do I deactivate this thing????
By what magic did this happen?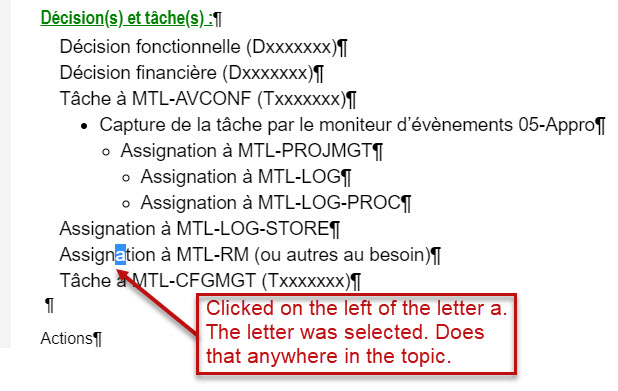 Pierre
Community guidelines
Be kind and respectful, give credit to the original source of content, and search for duplicates before posting.
Learn more
7 Replies
7