Explorer
,
/t5/robohelp-discussions/in-indigo-layput-i-cannot-see-toc-quot-contents-quot-in-the-menu/td-p/10450947
Apr 15, 2019
Apr 15, 2019
Copy link to clipboard
Copied
I'm using RoboHelp 2019 and I used Indigo template to compile my help. I do not see the Contents option in the menu. See the following screen. Am I doing something wrong? How can I see the TOC where I can browse for topics? Please help,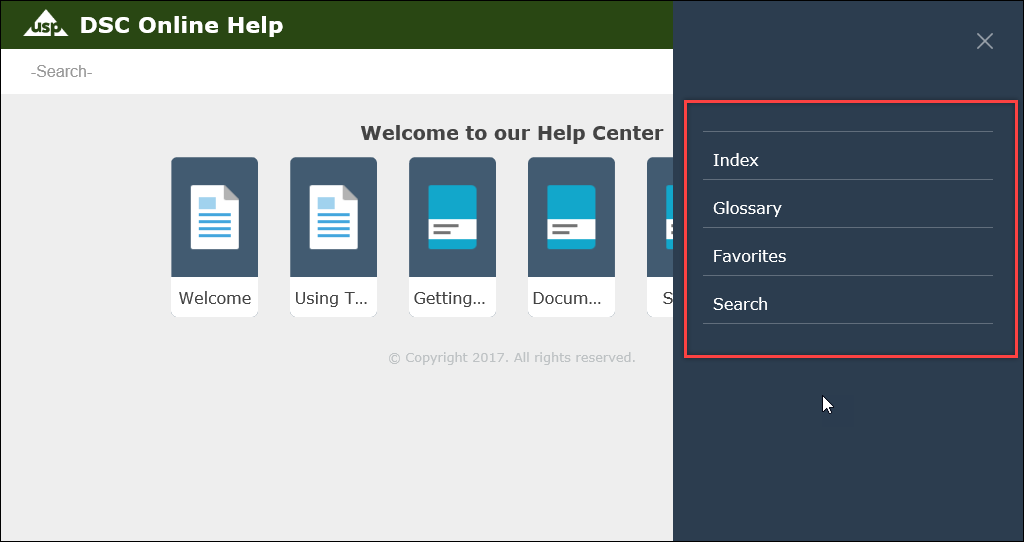 Community guidelines
Be kind and respectful, give credit to the original source of content, and search for duplicates before posting.
Learn more

1 Correct answer
The TOC is showing in the main topic pane in Indigo. It will show in the sidebar after you click into a topic (for example, Welcome, or a topic inside the "Getting Started" book)
0

Like
Jump to answer
8 Replies
8