Index does not show in Safari (on Mac computer)
New Here
,
/t5/robohelp-discussions/index-does-not-show-in-safari-on-mac-computer/td-p/9439080
Oct 05, 2017
Oct 05, 2017
Copy link to clipboard
Copied
Hi all,
I just received the notice from our software test team that when the HTML5 output of my project, generated with Robohelp 13.0.0.334, is opened with Safari on a Mac computer, the Index is empty.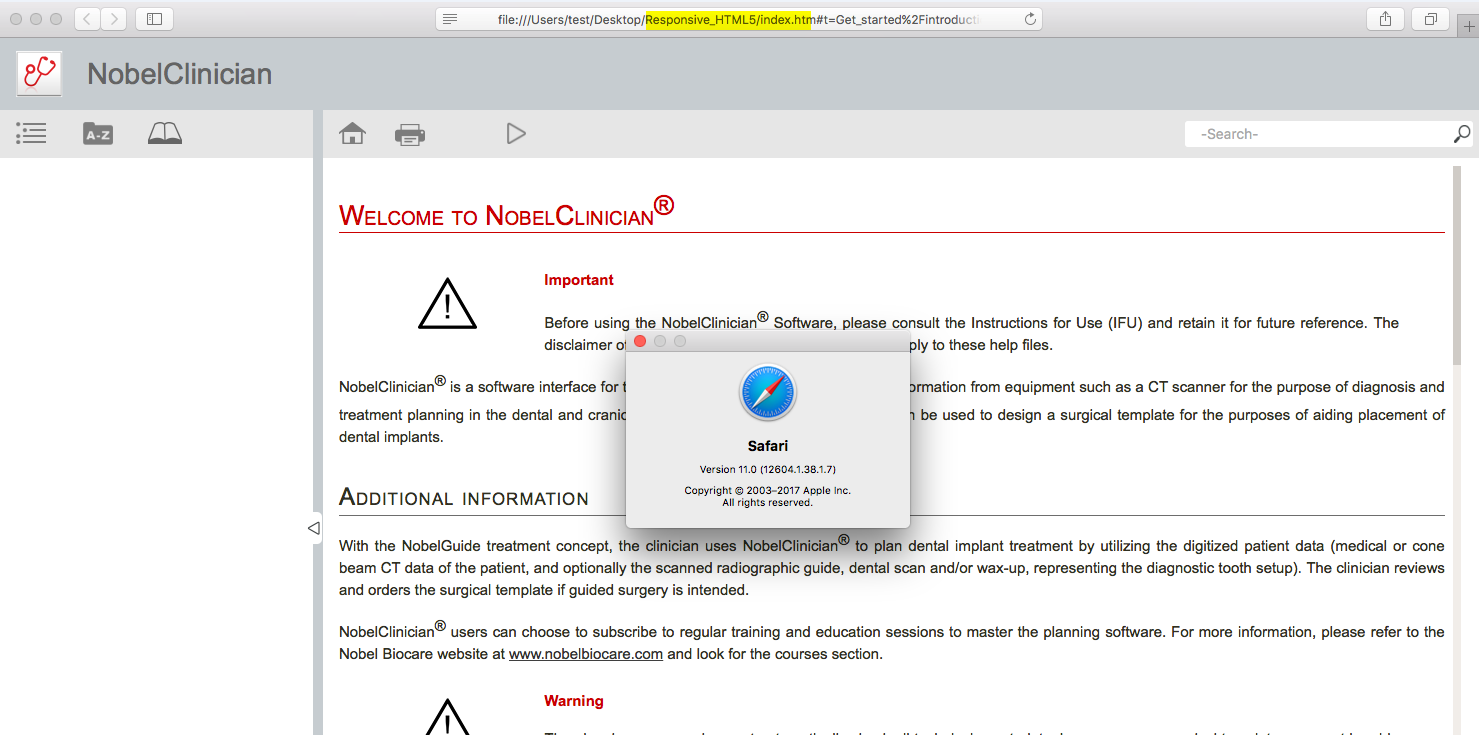 When the same file is opened with Safari on a windows computer, everything shows as it should be.
Since most of our customers are using our software on MAC computers, this is a major issue for us. Is there a way to solve this? Any updates available?
I hope a solution comes around, and quite soon because it is getting urgent.
Kind regards,
Machteld
Community guidelines
Be kind and respectful, give credit to the original source of content, and search for duplicates before posting.
Learn more
9 Replies
9