Explorer
,
/t5/robohelp-discussions/indigo-layout-homepage-toc-question-mobile-responsive-view/td-p/9843573
May 03, 2018
May 03, 2018
Copy link to clipboard
Copied
Hi All - I've been putting the finishing touches on my current project for work, and realized that on some of my sections that contain a lot of books and topics, the homepage TOC isn't showing the TOC items correctly when mimicking the "mobile" view. I did some counting, and it appears after ~14 items (books or topic pages) a new column is created. However, on sections with < ~14 items (books of topic pages) it displays as expected - one nice column. Below are some screenshots to help explain what I'm seeing. I've looked through the css and for the life of me can't figure out what to edit to remedy the "additional" column when the page view is shrunk down to mimic mobile devices.
Desktop Homepage View:

Mobile Homepage View:

Mobile View When I Open a Book that contains +14 items (books/topic pages) - it doesn't remain one uniform column, it shifts to the right and creates an additional column (there are two columns as shown below, totally 28 items):

When I open a different book that has less than 14 books/topic pages (either from the top level of the homepage, or in a sub-book, etc.), it stays as one uniform column which retains the responsive look: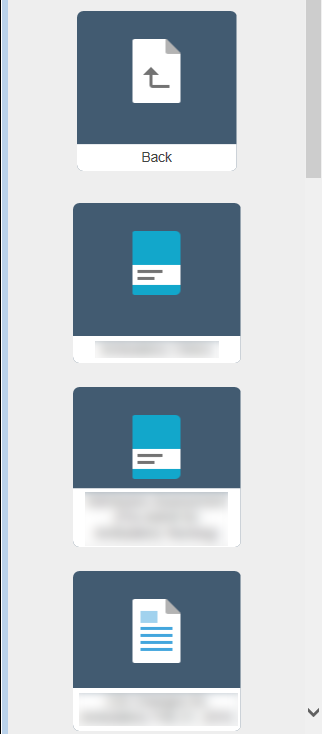 Thanks in advance for any thoughts or suggestions to try!
Community guidelines
Be kind and respectful, give credit to the original source of content, and search for duplicates before posting.
Learn more

1 Correct answer
Wish I would have done more testing before posting my question. My browser was causing the issues with the TOC items shifting to the right. When viewed on an actual mobile device, it works beautifully. Please disregard my question and "identified issue" above. Thanks.
0

Like
Jump to answer
5 Replies
5