Community Beginner
,
/t5/robohelp-discussions/missing-spellcheck-italian-in-robohelp-2019-0-0/td-p/10277998
Jan 09, 2019
Jan 09, 2019
Copy link to clipboard
Copied
Hi,
I can't find the way to add and use the Italian Spellcheck.
It was there in Robohelp 2017 and now disappear.
Anyonw can help?
I just have those: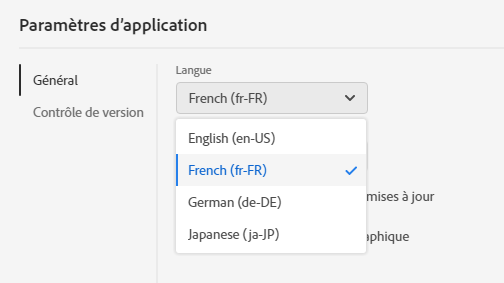 thanks
Michele
Community guidelines
Be kind and respectful, give credit to the original source of content, and search for duplicates before posting.
Learn more

1 Correct answer
The languages shown in your screenshot are the available user interface languages (menus etc.) of RoboHelp.Like
Peter Grainge
wrote, you can set the base language of your project in File > Project Settings:In addition, you can define the language on Topic level:
0

Like
Jump to answer
7 Replies
7