Explorer
,
/t5/robohelp-discussions/open-in-new-tab-link-on-captivate-demo-pages/td-p/7890495
Dec 21, 2015
Dec 21, 2015
Copy link to clipboard
Copied
I am using RoboHelp 2015 version 12.0.2.384 & Captivate 9 version 9.0.0.223.
I generate Responsive HTML5 help including Captivate HTML5 demonstrations.
RoboHelp inserts an "Open In New Tab" link on the demonstration pages.
How do I stop Robohelp inserting the link?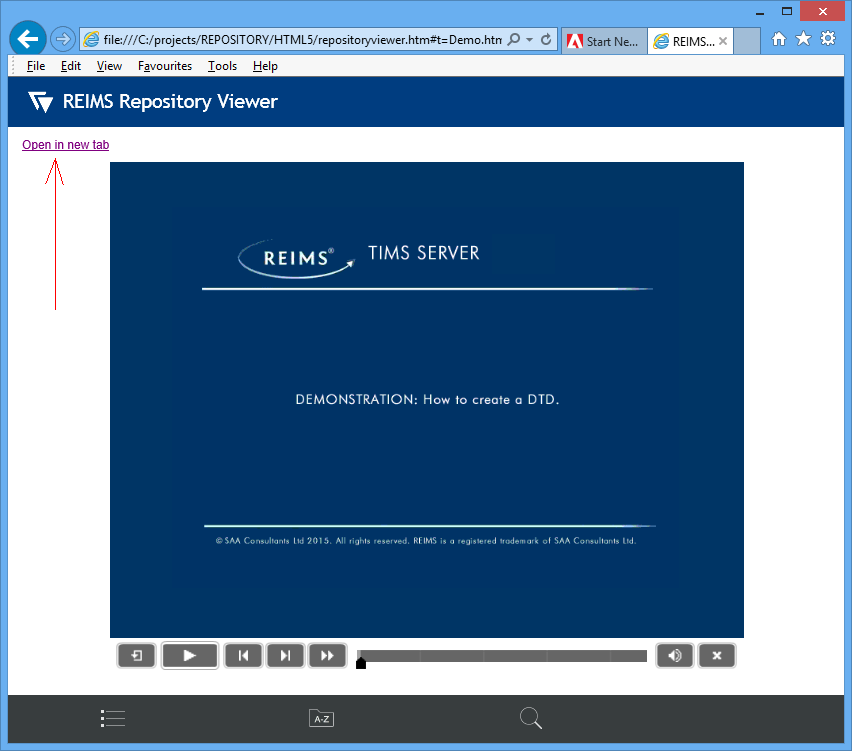 Community guidelines
Be kind and respectful, give credit to the original source of content, and search for duplicates before posting.
Learn more

1 Correct answer
You can't stop RH from adding it, but you can remove it easily through your CSS. In the CSS, add the following line:p.cp_newtab_nav_link{display:none;}
0

Like
Jump to answer
7 Replies
7