Paragraph Styles for Dropdown Hotspots missing in German RH Version
Community Beginner
,
/t5/robohelp-discussions/paragraph-styles-for-dropdown-hotspots-missing-in-german-rh-version/td-p/8982542
May 15, 2017
May 15, 2017
Copy link to clipboard
Copied
I am trying to convert FM paragraph styles in my help to dropdown captions and dropdown texts in RH, but in the CSS and the style mapping dialog, there are no appropriate styles to choose. I know that the dropdown styles exist in the English version of RH, but for some reason they must have gone missing in the German version. I only found the Hyperlink styles for Dropdown-Hotspots, but I can't map those to my FM styles – I am not sure if this would be the right way to go about this anyway.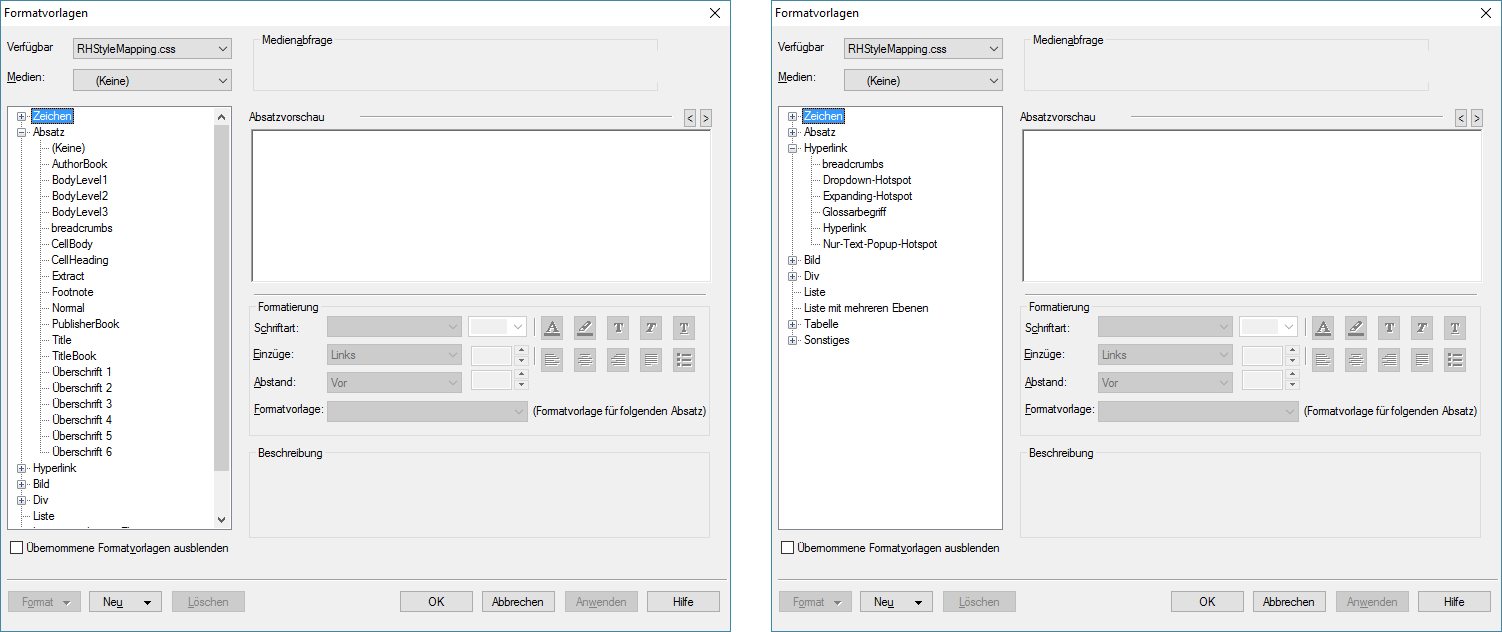 Is there any way to get the dropdown styles to display in RH?
Christa
Community guidelines
Be kind and respectful, give credit to the original source of content, and search for duplicates before posting.
Learn more
Have something to add?
Join the conversation