Problem with responsive mobile output
New Here
,
/t5/robohelp-discussions/problem-with-responsive-mobile-output/td-p/9555670
Nov 30, 2017
Nov 30, 2017
Copy link to clipboard
Copied
I have generated a responsive HTML 5 output through Robohelp 11. The output is absolutely fine and responsive when I view it from the desktop. But when I am viewing the output from my mobile, only the content is appearing, none of the images and icons are appearing, it doesn't seem to be responsive. Can you guys please suggest a solution?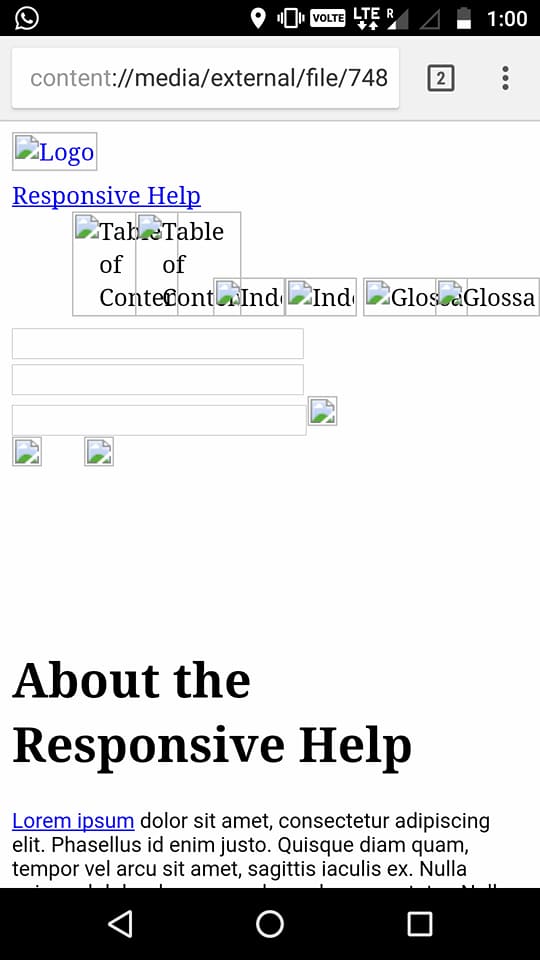 Community guidelines
Be kind and respectful, give credit to the original source of content, and search for duplicates before posting.
Learn more
3 Replies
3