Community Beginner
,
/t5/robohelp-discussions/rh-11-quot-mark-as-new-quot-is-greyed-out/td-p/7636053
Oct 08, 2015
Oct 08, 2015
Copy link to clipboard
Copied
Recently upgraded from RH9 to RH11. I now find the functionality of marking or unmarking a TOC as new is unavailable in my RH11. Looked high and low to turn it back on.
As you can see below (1) it has been available in RH9 but in RH11 the option (2) is greyed out?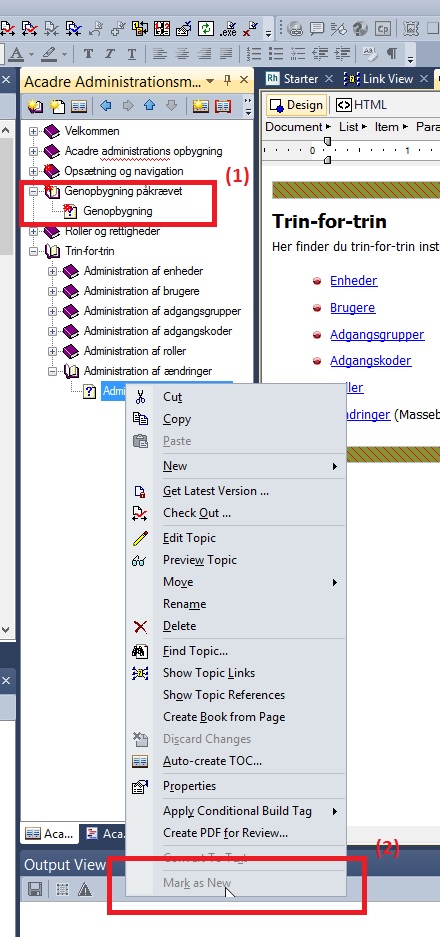 Any suggestions Guys?
Community guidelines
Be kind and respectful, give credit to the original source of content, and search for duplicates before posting.
Learn more

1 Correct answer
Hi thereOpen your Single Source Layouts recipe box pod.Right-Click the Microsoft HTML Help layout and choose Set as Default.Ability to Mark as New restored? Cheers... Rick
1

1 Like
Jump to answer
12 Replies
12