New Here
,
/t5/robohelp-discussions/robohelp-11-robo-the-tabs-section-has-disappeared/td-p/7965733
Jan 07, 2016
Jan 07, 2016
Copy link to clipboard
Copied
The main menu with File and View tabs is missing and I cannot open pages or pods. I have uninstalled and reinstalled twice and restarting after each. I noticed my main menu was missing and I closed my toolbars and now I can't access anything. is there additional files I need to look for to uninstall manually so I get a clean install?
When I open a project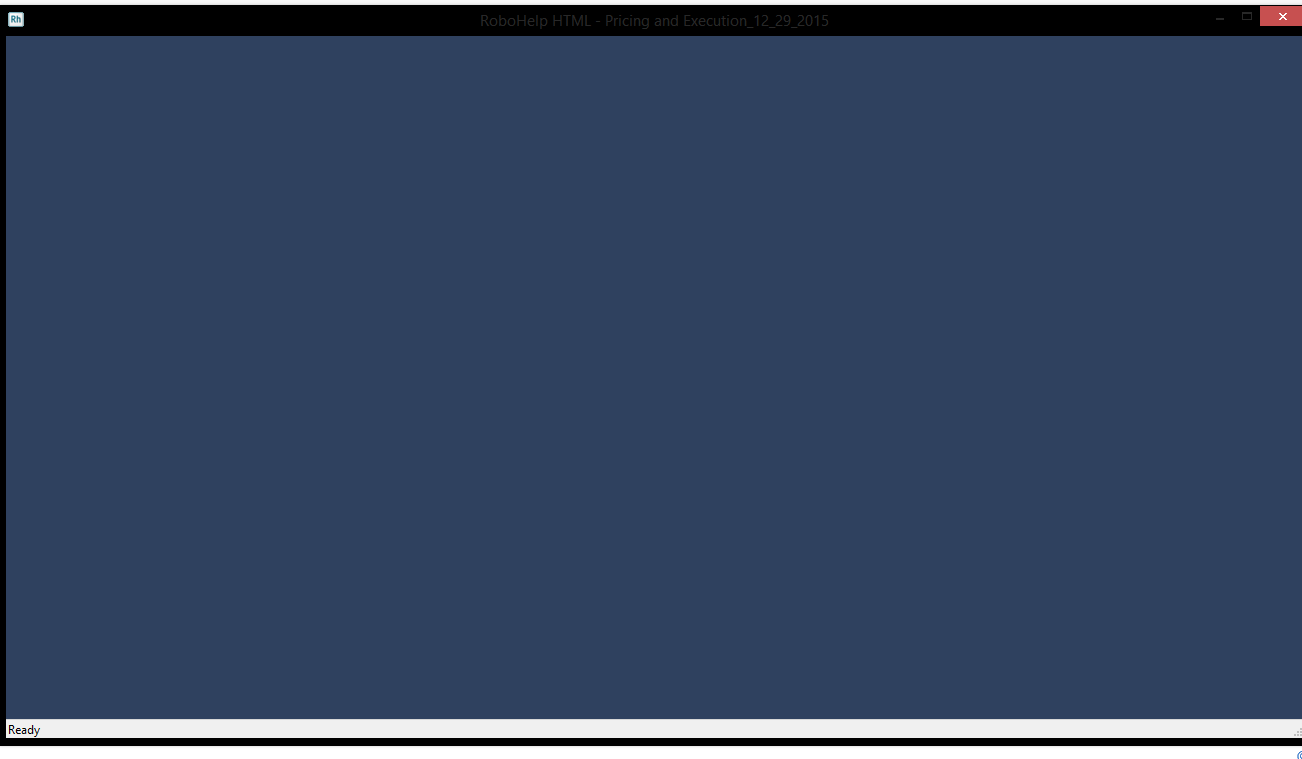 Community guidelines
Be kind and respectful, give credit to the original source of content, and search for duplicates before posting.
Learn more

1 Correct answer
HiThanks for reporting this issue.I have not seen such scenario yet. We will look into this. In the meanwhile please try the Rick solution if that does not work please try this.1. Close RoboHelp. 2. Open Registry editor as suggested by Rick.3. Select the folder "HKEY_CURRENT_USER\SOFTWARE\Adobe\RoboHelp\11.00\MontereyFrame" and Delete this. You may take a backup if you want by exporting it.4. Reopen RoboHelp. ThanksAmit Jha
0

Like
Jump to answer
5 Replies
5